SPACE MANGO SensorySeeds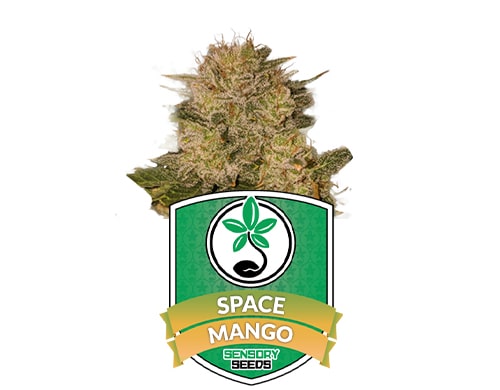 Starting from: 2,98€/pz
Related Genetics

SECRET HYBRID

Genetics

SATIVITY 30 % | 70% INDICA

THC

HIGH

Indoor

600 – 800 g/m2

GreenHouse

150-180g/plant

Blossoming Time

70-80 days
SPACE MANGO SensorySeeds
One of the latest creations by KC BRAINS. The only autoflowering space hybrid: Space Mango Auto.
The variety has one predominant percentage over the other, in fact it is a purely Indica genetics at 70% with a lower Sativity rate at 30%. Her buds are large and compact, rich in terpenes producing resin scented with mango, pineapple and other delicious fruits.
The taste is very fruity with a strong mango flavor, softened by sweet hints of candy and the freshness of grapefruit!