MANGO JUICE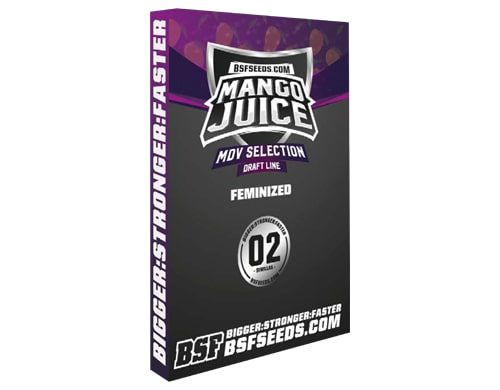 Starting from: 3,93€/pz
Genetics

50% SATIVA | 50% INDICA

Parents

TROPICANA COOKIES X SOMANGO

THC

25-30%

CBD

LOW

Flowering time

65-70 DAYS

Indoor

500-600 g/m2

Outdoor

700-1000 g per plant
Mango Juice
From two cannabis icons such as Tropicana Cookies and Somango, there could be no result other than a truly unparalleled product, in flavor and effect. As its name indicates, this plant releases all the fresh sweetness of a mango juice, which is accompanied by a feeling of euphoria and joy that matches perfectly with the exotic taste of Mango Juice.
The seed has excellent yields both outdoors and indoors, where the SOG and SCOG method are also recommended, because the plant grows horizontally more quickly. Inflorescences arise approximately one month after sowing and they are very large, but especially full of resin.
Delicious taste, powerful flavor and ease of cultivation are the ideal seed recipe you've been looking for!