Modified on: 27/04/2022
Here are the best cannabis seeds capable of producing flowers with a high THC content
Hearing about THC-rich marijuana seeds may have thrown you off balance because the cannabis seeds themselves do not contain THC. It is a term that refers not to the seeds, but rather to the production of inflorescences of the hemp plant that the seeds are capable of generating.
However, the germination of weed seeds is illegal in the UK, precisely for the reason we are going to discuss now. Our law prohibits the cultivation of marijuana plants, even for personal use, so we advise you not to get your seeds to germinate.
In any case, there are countries where the legislation is different from ours—some cities in Spain, where home cultivation is tolerated. As far as possible, therefore, cannabis seeds can be grown and offer breeders THC-rich flower crops.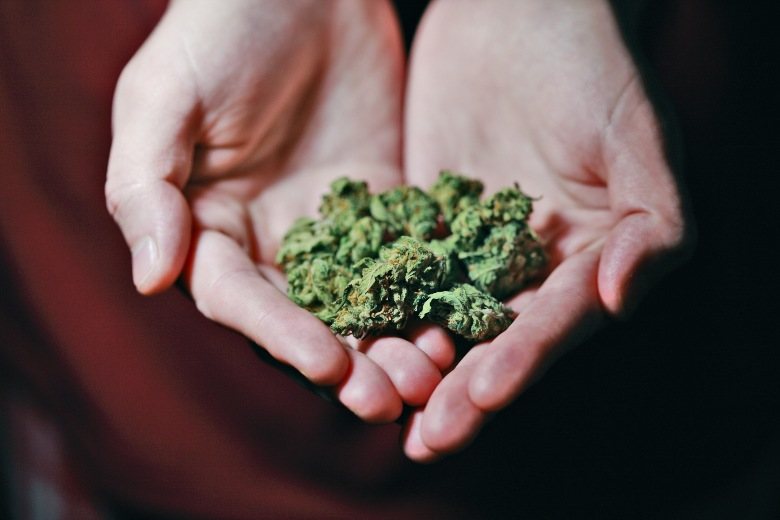 But what are the marijuana seed varieties with the highest THC content? Here are our 3 best seeds!
1) Gorilla Glue cannabis seeds with high THC content
At the top of the list of the best high THC seeds (of the flowers they will produce), we find the Gorilla Glue seeds. It is one of the best-known marijuana varieties in the world. The cannabis plant born from these weed seeds BSF produces an excessive amount of resin, which is why the inflorescences can reach peaks of up to 30% THC!
Yes it is true! This is a disproportionate amount and is one of the elements that make Gorilla Glue one of the most popular marijuana plants among growers. This avalanche of resin ensures that the plant gives off heady scents and is well protected from pests, while at the same time giving the inflorescences exceptional aromas, such as earth and chocolate.
The Gorilla Glue BSF is available on the market in two versions:
Flowering time is about 9 to 10 weeks for the feminised version and 65 days for the auto-flowering version. Production is very abundant, especially in the FEM version, as you can read below:
Fem indoors: 500-600 gr / m²
GreenHouse Fem: 1000-1200 gr / plant
Indoor car seeds: 350-500 gr / m².
GreenHouse AUTO : 50-300 gr / plant
Read also: Where to find cannabis seeds and how to choose the right ones?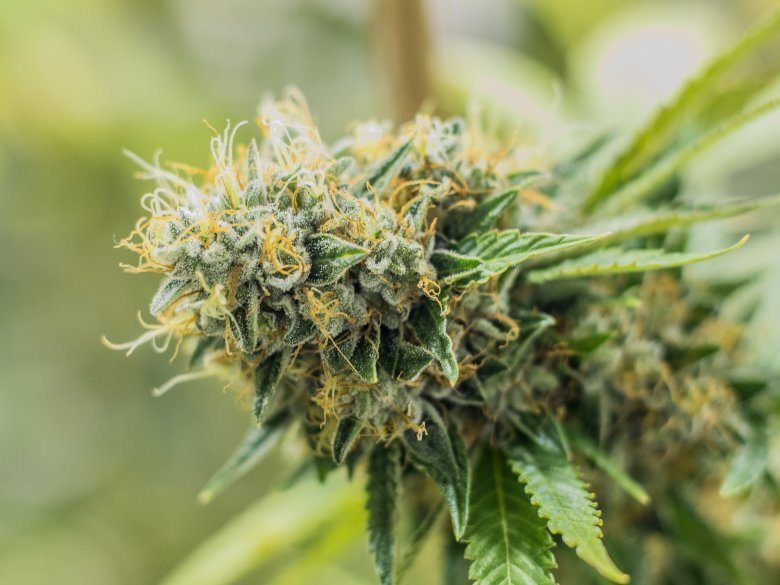 Another very popular cannabis seed variety for its high THC content flower production is the Sour XXL AUTO from BSF Seeds. The Sig Sour plant has very vigorous growth and allows growers to achieve bud-production of up to 25-30% THC levels!
Sig Sour cannabis seeds are auto-flowering and feminized, so they have a 99% chance of producing a female plant that automatically produces flowers. The difference with non-auto-flowering feminized seeds is that the plant reaches the flowering stage according to its age and not the photoperiod (hours of light received).
The Sig Sour buds have a typical diesel smell, characteristic of the family to which this cannabis plant belongs, and a unique flavour. Flowering starts about 70 days after germination of the seeds, and gives a fairly large yield for the auto-flowering category, as you can see below:
Indoor Auto: 400-500 gr / m²
GreenHouse Auto: 50-180 gr / plant
3) Godzilla Glue marijuana seeds with high THC content
Finally, we find the Godzilla Glue cannabis seeds, born from the cross of Gorilla Glue #4 from BSF Seeds and their Girl Scout Cookies. The result is a vigorous plant with a Christmas tree structure and a bushy bud full of flowers with a THC content of 25-30%!
The inflorescences produced by the Godzilla Glue plant are covered with a layer of white resin, a characteristic inherited from the genetic mother, and give off a unique scent. The taste is multifaceted and ranges from wood to lemon and mint, with an ever-present earthy base.
Godzilla Glue BSF seeds are produced in two versions:
Plant yields naturally vary greatly between the two types of marijuana seeds, as you can read below :
Indoor female: 700-1200 gr / m²
GreenHouse Fem : 450-600 gr / plant
Indoor car : 450 gr / m²
GreenHouse AUTO : 50-350 gr / plant
Read also: Top 5 best cannabis seed banks
Buy the best high THC cannabis seeds from SensorySeeds
As you have read, there are marijuana seed varieties that can give life to cannabis plants capable of producing inflorescences with incredible THC levels. However, the cannabis production in teh UK is still illegal, so the weed seeds you find on the market are not for cultivation, but a collection.
On our SensorySeeds portal, you can buy high-quality cannabis seeds online, including the 3 high THC strains we've discussed in this article. If you want hemp seeds at competitive prices, we have what you need!
What's more, the shipping of cannabis seeds by SensorySeeds is quick and discreet, packing the product completely anonymously to ensure maximum privacy.
What are you waiting for? Click here and buy your marijuana seeds online now!