Modified on: 20/09/2022
Let's find out together whether it is better to eat hulled hemp seeds or whole ones: differences, recipes and suggestions
Recently, we have been hearing a lot about the wonderful properties of hemp seeds, which are considered a natural superfood.
However, despite all the information that can be found on the subject, many people are not sure what type of product is best to consume: should hemp seeds be hulled or not?
In this article, we will explain the difference between whole and husked (or peeled) cannabis seeds so that, if you want to try them, you can decide for yourself which ones to go for.
Here's everything you should know about potent marijuana seeds.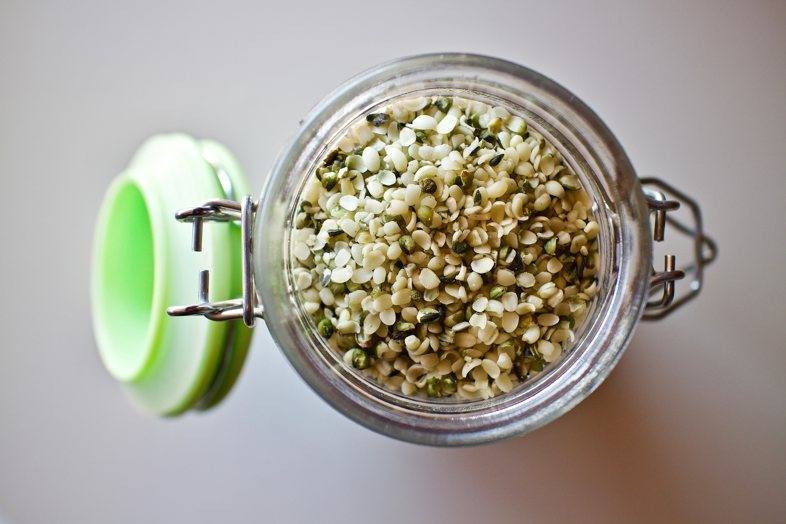 Which hemp seeds should you choose? Decorticated or whole?
Hemp seeds (small oval grains about 4 mm in size) are available in most organic and alternative food stores as either whole or hulled seeds.
What is the difference between the two versions?
Is it preferable to buy hulled seeds or not?
Although hulled seeds are the most commonly consumed, in reality, both can be fine.
Let's find out the differences.
Hulled hemp seeds
Hulled hemp seeds are the husked seeds of the cannabis plant.
The small grains are gently husked to keep their nutritional properties intact, making them easier to eat (the skin is tough), more digestible, and more palatable.
Hulled hemp seeds have a delicate hazelnut flavour, perfect for enhancing both savoury and sweet dishes.
Before buying hulled hemp seeds or opening their packaging, remember that they are more susceptible to oxidation than whole hemp seeds, which is why they should be eaten relatively quickly.
Whole hemp seeds
Whole hemp seeds look very similar to cultivated or collectable seeds (such as the auto-flowering, feminized and fast seeds you find on SensorySeeds).
They have a much crunchier texture than their predecessors, as their very firm skin is much harder to consume.
Despite this, its presence is considered a merit for many consumers because it has a high percentage of fibre, helpful in cleansing the intestines.
While hulled hemp seeds are ready to eat, before using whole hemp seeds in food, it is advisable to soak them for a few hours (to become more digestible) or chop them finely to obtain flour.
Read also: Hulled hemp seeds and contraindications: everything you need to know
How to use hemp seeds? Recipes and tips
As we have seen, there are apparent differences between hulled and whole seeds.
Hulled seeds are softer, more palatable and ready to use; whole seeds are harder and higher in fibre and require extra preparation before use.
However, hulled and whole seeds have a wide range of uses in the food sector, just like many other better-known oil seeds.
So let's see how to use them in everyday life.
To maintain the nutritional properties of hemp seeds, it is highly recommended that they be eaten raw.
To fully enjoy their delicate and distinctive flavour, we suggest adding them to salads or yoghurt for breakfast or a snack. They are also delicious in fruit smoothies.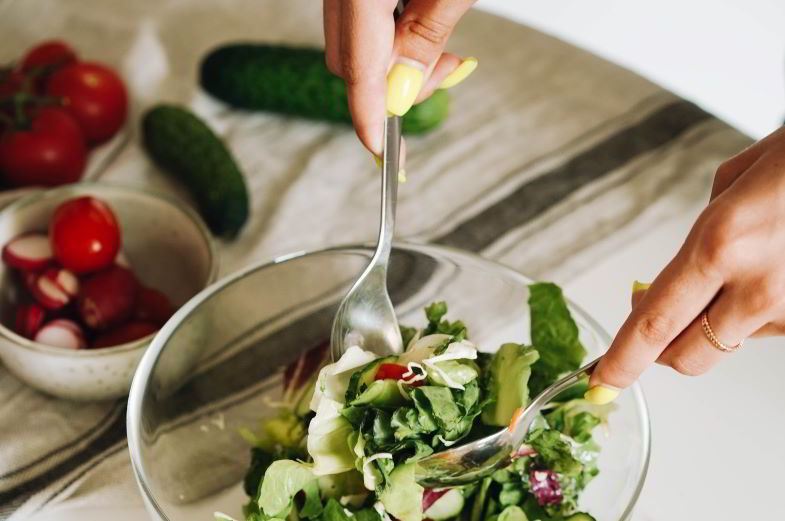 Alternatively, you can use hemp seeds to make a tasty pasta sauce by blending them with oil and other ingredients (as you would with pesto).
If you like to add a crunch to vegetable and grain soups, you can add hulled hemp seeds to any dish along with golden croutons.
The seeds of cannabis plants can also be cooked.
Among the most popular recipes in which this ingredient is added are undoubtedly vegetable burgers or meatballs.
And then, of course, you can add the tiny weed seeds to cake, pie and biscuit mixes, but also bread, pizza and savoury pies, either whole or in the form of flour.
Finally, one of the most popular recipes is hemp milk.
All you need to do is add a litre of water to 250g of hulled hemp seeds and blend everything. Once this is done, all that's left is to filter the mixture through a fine sieve and store the resulting liquid in the fridge. Be careful, however, as the resulting drink will only last for a maximum of three or four days.
If at this point you're wondering how many hemp seeds you can eat per day so as not to overdo it, let's say that the average recommended amount for an adult is around 40 grams.
Read also: Hulled hemp seeds: benefits and recommended daily intake
To conclude
After this brief discussion, you should have a clearer idea of the differences between hulled and whole hemp seeds.
Both are good products, although the unpeeled ones are easier to consume.
Before saying goodbye, we would also like to clarify that hulled hemp seeds cannot be planted. Both because they are treated and will not germinate and because the cultivation of cannabis is prohibited in Italy (except in a few cases where authorization has been obtained).
That said, if you are a cannabis enthusiast who would like to purchase collectable seeds in addition to seeds for food use, we invite you to visit our store Sensoryseeds.
Choose from the best genetics of feminized, auto-flowering or fast-flowering seeds and receive them directly to your doorstep, quickly and in anonymous packages.
We are waiting for you on SensorySeeds.com!