Modified on: 27/04/2022
That's why you can't miss Amnesia Haze seeds from SensorySeeds in your collection
Amnesia Haze seeds are one of the highlights of our online marijuana seeds catalogue and they are part of the PSYCHO XXL AUTOMIX: a cannabis seed kit that includes 12 specimens.
Amnesia Haze cannabis seeds, when germinated (where allowed), produce a huge cannabis plant capable of producing inflorescences with THC levels of up to 18%.
The Amnesia Haze plant born from the weed seeds available on SensorySeeds has a gene pool of 80% Sativa and 20% indica which gives the flowers the unique lime and pine aroma typical of the Haze family. The production is abundant and well supported by the hemp plant thanks to the structure composed of a sturdy central branch, which supports the buds well.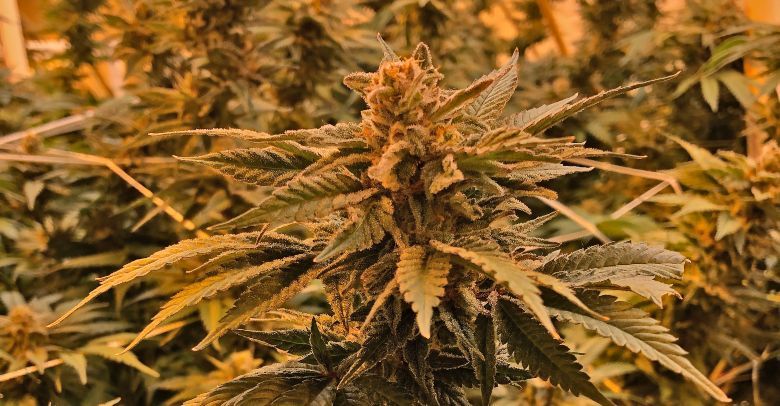 The effects of Amnesia Haze, as its name suggests, are particularly psychedelic and tend to give a strong haze accompanied by intoxicating fruity fragrances.
Let's find out the 3 advantages of buying Amnesia Haze seeds on SensorySeeds.com!
1) Amnesia Haze seeds are weed seeds BSF!
If you are a marijuana seeds collector, you probably already know about the American seed bank BSF Seeds, one of the most prestigious cannabis seed producers in the world. Weed seeds BSF are top quality products, selected one by one and hand-harvested by the company's experienced operators.
The phytosanitary control is strict, and the products used to cultivate the cannabis plants are 100% organic, to guarantee a clean and high-quality seed production. The cannabis seeds of BSF are numerous and allow you to harvest the best varieties, at the best price available on the market, so that you can have them all.
BSF's productions are the result of collaborations on 3 continents (America, Europe and Africa). They are born from the great passion of the grower and breeder Mariano, the spearhead of the leading company in the field of marijuana seeds.
Read also: Planting a cannabis seed in an apartment: that's what the law says.
2) Amnesia Haze BSF seeds are feminized and auto-flowering
As you know, not all Amnesia Haze cannabis seeds are the same, but on SensorySeeds, you can buy this BSF variety in a feminized and auto-flowering version. Feminized seeds are those that have the characteristic of giving birth to a female plant 99% of the time, thus avoiding the risk that a male plant does not produce an inflorescence.
But Amnesia Haze BSF marijuana seeds are not only feminized, they are also auto flower seeds, which means that the plant flowers automatically with age. The time between the germination of the seeds and flowering of the hemp is 75-90 days, and the production is quite abundant, as you can read below :
Indoors: 400-500 g/m2
Outdoors: 60-250g/plant
Warning: We remind you that in Europe, the germination of marijuana seeds is not allowed and that they are intended for collection or food, but in other countries (such as in some cities in Spain) it is allowed to grow them for personal use.
3) Amnesia Haze seeds are part of a kit of 12 seeds of 4 different varieties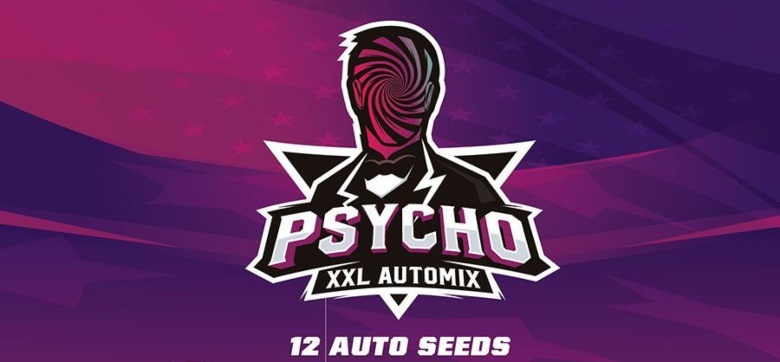 As a good marijuana seed collector, you are undoubtedly interested in getting as many varieties of hemp seeds as possible. So you will be happy to know that Amnesia Haze seeds are part of a kit. It is the PSYCHO XXL AUTOMIX, a box in which you will find 3 cannabis seeds of the following 4 qualities :
Amnesia AUTO XXL
AK AUTO XXL
Lemon Haze AUTO XXL
London Cheese AUTO XXL
Thus, you have the possibility, with a single purchase, to have at home not just one type but 4 new pieces to add to your collection, all at a very competitive price!
Read also: Auto flower seeds germination: here is what you need to know.
Buy your Amnesia Haze BSF seeds now on SensorySeeds!
As you've read in the previous lines, Amnesia Haze BSF cannabis seeds should be in your collection, and to get them immediately, enter our online marijuana seed shop SensorySeeds. In our showcase, you will find a wide range of cannabis seeds of all species and types, from feminized seeds to auto flower seeds and, of course, fast growing weed seeds.
What are you waiting for? Click here and buy Amnesia Haze cannabis seeds direct from SensorySeeds!