Modified on: 10/02/2021
Here are the fastest growing autoflowering seed varieties on the market.
If you're going to buy autoflowering cannabis seeds, you've probably also heard about the amazing qualities of these cannabis hybrids. Their most well-known characteristic is that they go from germination to flowering in a short period.
Well yes, you get it right, from the seed goes to the resinous flower, you only need 60 days. This incredible result was achieved thanks to the discovery of the autoflowering characteristic of the cannabis ruderalis, crossed since the 1970s with other varieties of marijuana, to obtain efficient autoflowering plants.
The first auto-flowering hybrid in history was the Lowryder, created by Joint Doctor and marketed in 2000. It is the cornerstone of autoflowering marijuana strains, and it is thanks to the work of botanists that today we can easily buy cannabis seeds for autoflowering.
Another characteristic of cannabis plants born of autoflowering feminized seeds is moderate height. Plants rarely exceed 40 to 60 cm, making them suitable even for small spaces. However, in The UK, the personal cultivation of cannabis is not allowed, although it is not considered a criminal offence.
But let's see what the 4 best cannabis strains that bloom in 60 days only are!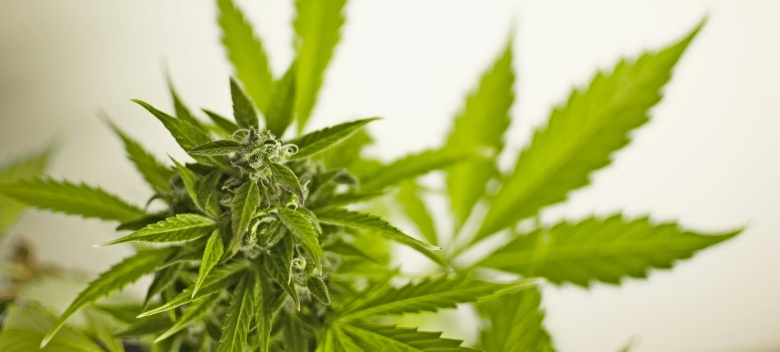 1) Lebron Haze XXL AUTO: an attractive option for those who want XXL seeds to autoflower.
The Lebron Haze XXL AUTO seeds are one of the best quality from BSF Seeds which flowering automatically in just 9 weeks. It is a vigorous plant, with rapid growth and abundant for flower production. They were born from the mix between a mother: the Lebron Haze, and a father: the fourth-generation of Jack Herrer.
This cannabis variety can be grown outdoors and indoors, preferably in pots with a capacity of 11 to 20 litres to ensure optimal growth of the plant.
However, the quantitative yield of resinous inflorescences differs depending on the crop: indoors or outdoors:
Outdoor: 40/250g per plant
Interior: 450-550g/sqm
We are therefore faced with a type of cannabis seeds that performs better in indoor cultivation, for which the grower recommends a cycle of 20 hours of light and 4 hours of darkness during harvest. Lebron Haze XXL AUTO is one of the fastest autoflowering marijuana-quality seeds on the market.
Read also: Autoflowering seeds: how do they work and who invented them?
2) Gorilla Glue AUTO: fast autoflowering seeds indoors.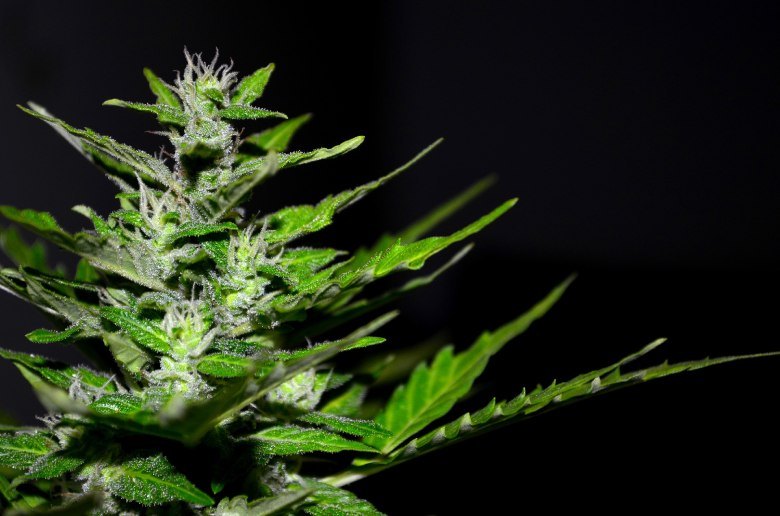 You understand, now the famous Gorilla Glue also exists in autoflowering version! A real treat for cannabis connoisseurs, Gorilla Glue AUTO seeds are produced by BSF Seeds, thanks to the cross between the 3rd generation autoflowering clone and an elite gorilla glue clone.
It is a cannabis plant with the production of highly resinous inflorescences and an impetuous fragrance, with a very high THC content. The flowering takes place in 9-10 weeks and has an excellent yield:
Outdoor: 50-300g/plant
Interior: 350-500g/sqm
The Gorilla Glue AUTO is suitable for beginner growers because it doesn't require special attention, and rewards you with a bountiful harvest and an incredible aroma!
3) Godzilla Glue AUTO: a concentrate of fun!
Another 60-day auto-flowering species produced by BSF Seeds, born from the cross between their "California Beast" (Gorilla Glue – 4) and the Girls Scout Cookies, is the Godzilla Glue AUTO. Cannabis seeds of this variety give life to a plant that is easy to grow but needs a lot of "food", especially during the flowering phase.
Therefore, to grow the seeds of Godzilla Glue AUTO, you do not have to skimp on fertilizer and irrigation, always being careful not to overdo it. In all cases, BSF Seeds guides each of its products. Godzilla's performance is not among the most impressive in terms of quantity, but Godzilla Glue is among the best in terms of aroma and amount of THC:
Outdoor: 50-350g/plant
Indoor: 450g/m2
Here is the description of the plant provided by BSF Seeds:
"Its structure is characterized by a large central apical top covered with a resin mantle, which results in high levels of THC. Its intoxicating and powerful smell will not go unnoticed, so we suggest using odour filters throughout the flowering process. »
In short, if you don't have Gorilla Glue AUTO seeds in your collection yet, now is the time to buy them!
Click here to buy them now on Sensory Seeds!
4) Double Cookies Auto: marijuana with a biscuit aroma.
Last but not least, of the auto flower seeds in 60 days is BSF Seeds: the Double Cookies AUTO. It is a simple plant to manage, which blooms even in just 8 weeks, with resinous inflorescences and high THC levels of up to 25%!
The Double Cookies AUTO seeds are the result of the cross between an elite clone of Do-Si-Dos, like a mother, and the Girl Scout Cookies Auto as a father. This indica/sativa hybrid retains all the father's sought-after biscuit aroma, which makes it very palatable.
The plant has a typical structure of cannabis indica varieties, with a large central head and lateral branches at the same height, and with characteristic purple filaments on the tip of the leaves. In short, a plant with a high THC level, pleasant by its aromas, and also beautiful to look at!
Read also: Autoflowering cannabis seeds: what are the alternatives?
Buy quality seeds on SensorySeeds.
If you're a marijuana seed collector, you won't be able to miss having 60 days autoflowering seeds in your stock.
Buy them at SensorySeeds, our online shop for quality cannabis seeds. Click here to receive feminized, autoflowering and fast flowering seeds delivered to your home in a few days!