Modified on: 13/05/2022
Cannabis seeds also have a gender: find out how and why to learn to tell them apart
If you are a cannabis seed enthusiast, you probably already know that cannabis seeds can be male or female.
On the other hand, if you know very little about hemp seeds, the subject may be new or even strange to you. That's why in this article, we will clarify all aspects of the sex of the seeds to learn how to distinguish between them.
Why is it so important to be able to tell which seed is male and which is female?
The reason is that only female seeds produce flowers, called buds, which are the part of the plant richest in resin and therefore cannabinoids, whereas male seeds produce plants that produce pollen sacks at the base of the leaves.
But that's not all, for those who grow with the aim of harvesting inflorescences, it is essential to know that female plants, when male plants have not pollinated them, produce flowers (and therefore resins) which are richer in cannabinoids, in particular, richer in THC.
In the following few lines, we will see how to tell if a seed is male or female. We are also reminding you that this guide has been created by the editors of our SensorySeeds e-shop (specializing in the sale of marijuana seeds) for information purposes only and is in no way intended to be an incentive to grow in any form.
Please note that it is illegal to cultivate cannabis in the UK.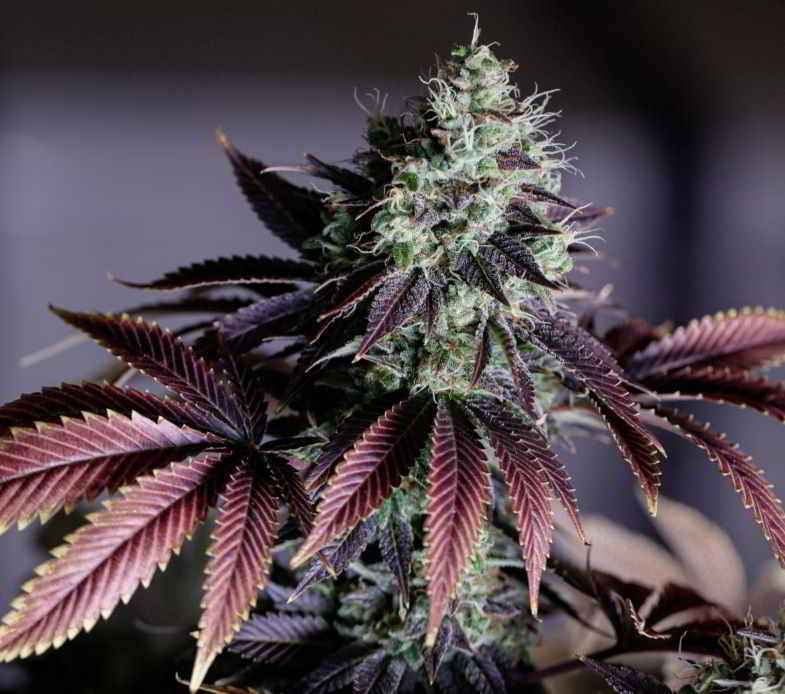 Is it possible to know whether a seed is male or female before the plant even grows?
Unfortunately, the answer to this question is no. The sex of a seed is virtually impossible to detect before the plant has grown.
The only thing to do (where permitted) is to plant marijuana seeds and wait for the plants to develop, then observe them.
The first differences between the male and female plants can be seen in the pre-flowering stage: thin, white pistils begin to appear on the female plants.
There are, however, laboratories that make it possible to determine the sex of the plant immediately after germination. It means that you do not have to wait six weeks to find out the gender.
You can also find kits on the market that allow you to determine the sex of the seedlings.
It is easy to use: press a cotyledon (which is the plant's leaf in its embryonic state) onto a filter paper contained in the kit; this paper can then be sent to the laboratory for analysis. Whether the Y chromosome is found or not, it can be determined whether the plant is male or female.
Read also: Which cannabis plant is the most productive indoors?
Feminized cannabis seeds: what are they?
Feminized seeds are seeds genetically programmed to generate 99% female plants.
In countries where cannabis cultivation is legal, several techniques are used to feminize seeds.
The first technique is called Rodelization Feminizing. In the truest sense of the word, this technique consists of stress, a female plant interrupting its light cycle right at the flowering stage.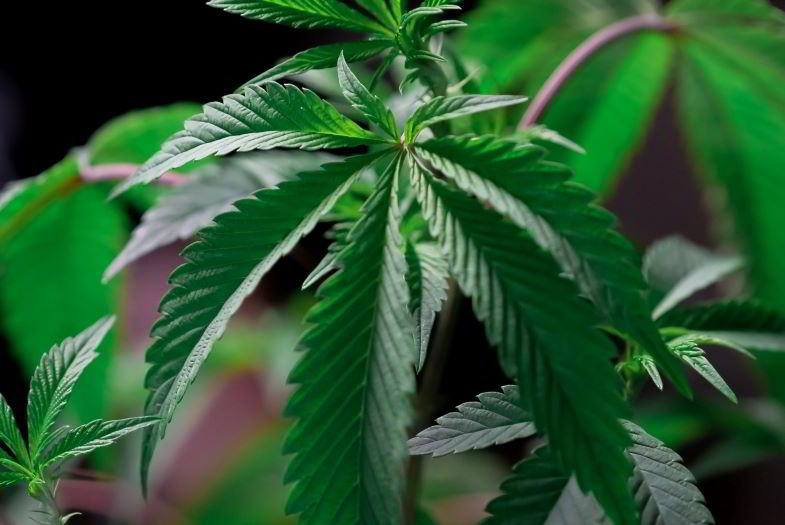 The second technique is also the most widely used. It is particularly effective and consists of spraying the female plants with a solution containing silver and sodium thiosulphate, again during the flowering phase.
This solution can inhibit ethylene, a hormone involved in flowering.
After spraying this solution, the plants will start to produce flowers with pollen sacks at the base of the leaves.
In the previous paragraphs, we said this is a characteristic of male plants, but in this case, the sacs have developed on female plants to have female genetics inside them.
Using the pollen from these sacs to pollinate a female plant will produce almost 100% female seeds.
Read also: Buying seeds online: here are the rules for cannabis seeds
Why is it essential to determine the sex of cannabis seeds?
Knowing how to determine the sex of a cannabis plant from the start of cultivation saves cannabis growers a great deal of time and improves crop yields.
It means avoiding the need to constantly check which plants are male and female and, consequently, avoiding wasting time separating plants of one sex from those of the other.
It is why so many cannabis growers prefer to buy feminized seeds or go for fast-flowering feminized plants!
After this in-depth information, if you are curious about feminized seeds and would like to add them to your collection, you can check out weed seeds shop Sensoryseeds.com.
Here you can find the best varieties of 100% certified and safe cannabis seeds online.
See you soon!