Modified on: 26/08/2022
Everything you need to know about winter autoflowering seeds
As you may know, marijuana seeds are not all created equal. You will find the standard ones, the feminized seeds, but also the auto-flowering and fast flowering seeds, from which ultra-fast flowering plants are born. However, all seeds tend to generate plants that love temperatures between 20 and 28º C.
Farmers who want to perfect their cultivation should know that not all cannabis plants will survive the very harsh winters, typical of continental climate regions or mountain areas. However, some resist well even at low temperatures. These are the plants born from the so-called "winter auto-flowering seeds".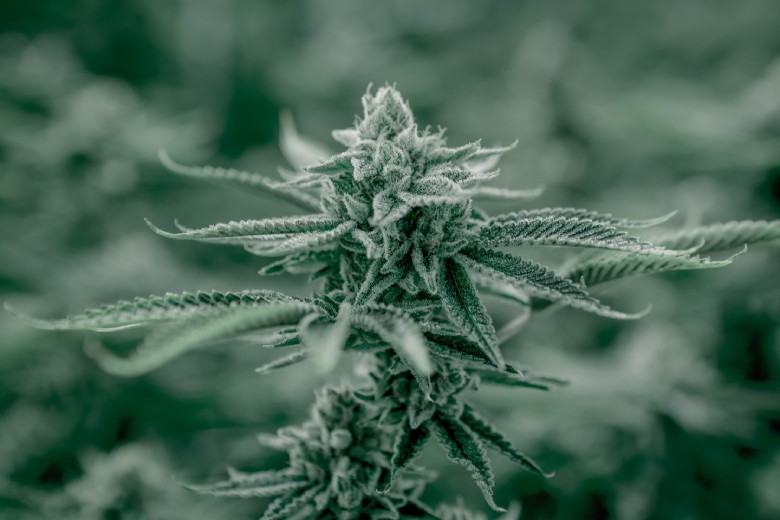 What is a winter auto-flowering seed?
In reality, there are no winter cannabis seeds, but rather seeds from which the seedlings are very resistant to low temperatures. These plants are the auto-flowering ones.
There is a particular reason why the minimum temperature for auto-flowering plants could even drop below zero without serious repercussions. They come from the mixture between Indica or Sativa plants with Ruderalis cannabis plants. In general, the Indica / Sativa are feminized. Therefore, the hemp seeds that derive from them can produce 99.9% of the female plants.
Ruderalis is the "wildest" strain, which adapts to different temperatures (and that can also resist well to the attack of parasites) as they mostly grow in areas such as Eastern and Central Europe. Perhaps it will not be a surprise to you to know that Ruderalis also grows in Russia, where the average summer temperature does not exceed 19º C, and where the winter drops many degrees below zero.
But resistance to cold temperature is not the only peculiarity of plants born from auto-flowering marijuana seeds.
Read also: 5 tips to know about high-yield indoor feminized auto-flowering seeds
Characteristics of autoflowering cannabis plants
Autoflowering plants are often appreciated by gardeners who do not have a vast space or a large greenhouse and who do not need a tremendous yield in terms of flowers.
The reasons are found in the characteristics of these plants. Here is what distinguishes autoflowering:
Short stature (often referred to as "dwarf auto-flowering"). For this reason, they can be both in small portions of land or in small greenhouses.
Resistance to pests and unfavourable climatic conditions. Therefore, those who can cultivate these seeds can choose whether to do it Indoor or Outdoor (we remind you that in the UK, the germination of seeds is prohibited, while it is possible to buy auto-flowering, feminized and/or fast flowering collection seeds).
Auto-flowering is independent of the seasons. It means that these plants bloom according to their age and not according to the photoperiod (as opposed to standard plants, which are seasonal).
Very short flowering and ripening times. Flowering often begins just 2 to 4 weeks after germination, and marijuana buds ripen before 10 weeks.
Average-low yield: you only have few branches with auto-flowering plants, precisely because of the small stature of the stem. Consequently, the number of flowers issued from dwarf-autoflowering seeds is also lower than in standard plants.
Autoflowering plants are ideal for both indoor and outdoor cultivation, and due to their very resistant nature, they also grow well during the winter. Some can even support -15º C, but we doubt that farmers risk exposing them to such a temperature.
Growing cannabis plants, even autoflowering ones, with very low temperatures entails disadvantages.
Read also: 3 fast indoor auto-flowering seeds that everyone talks about
The cons of outdoor cultivation in winter
Although auto-flowering plants can adapt to the most varied climates, it does not mean that they grow and produce the best, even if subjected to very harsh environments. Usually, those who grow auto-flowering winter seeds outdoor choose to do it in pots, so that they can shelter the plants in case of unfavourable weather conditions.
It is not only necessary to consider the temperature resistance, but also the yield of plants and other factors that could damage it.
An auto-flowering cannabis plant subjected to low temperatures could slow down its growth cycle and generate much fewer buds than expected. Consequently, the production of inflorescences would be compromised.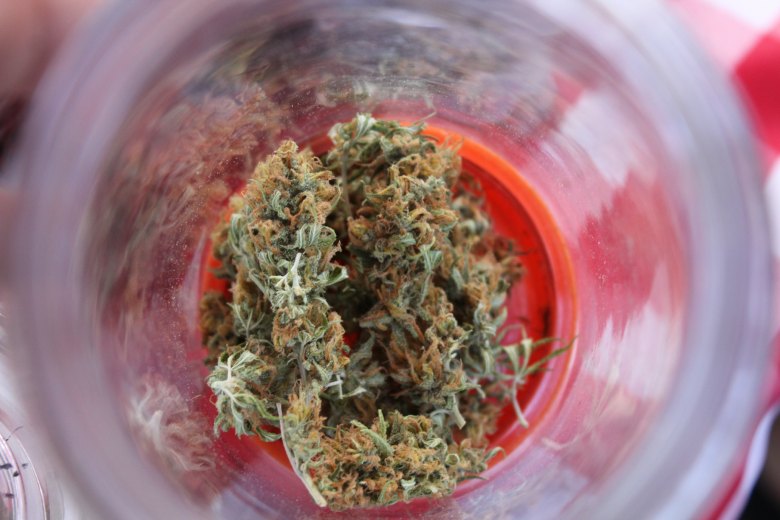 It is not only due to the cold temperature, but also more or less intense rain, wind, hail and frost—all of these things that will irreparably damage a cannabis plant, even the most resistant.
The ideal solution during the winter (in countries where cannabis can be grown, therefore not in the UK) would be to choose a greenhouse or pot cultivation. In the latter case, farmers must be cautious about the plantation, as well as have the space in which to transport and store the pots during heavy rainfall, frosts and strong winds.