Modified on: 10/02/2021
Here are the best Indica-dominant marijuana seeds.
Cannabis Indica seeds are a relatively rare commodity to find on the market, and if you had any, they would likely be regular marijuana seeds. What does this mean? Regular cannabis seeds are different from those found in online grow shops like Sensory Seeds, where you can buy 3 types of cannabis seeds:
Feminized seeds guarantee the birth of a female plant that produces THC-rich flowers, while auto-flowering ensures that the born cannabis plant flowers automatically within a few weeks. Fast growing weed seeds have the same characteristics as auto-flowering but cause the plant to flower quicker (sometimes in as little as 40 days).
Regular seeds do not have any of these characteristics, and for this reason, they are not of great interest to breeders. On the other hand, weed seeds from well-documented genetic crosses have been on the crest of the wave for years, and many cannabis enthusiasts prefer Indica-dominant seeds, which give rise to a fast-growing, exponential cannabis plant.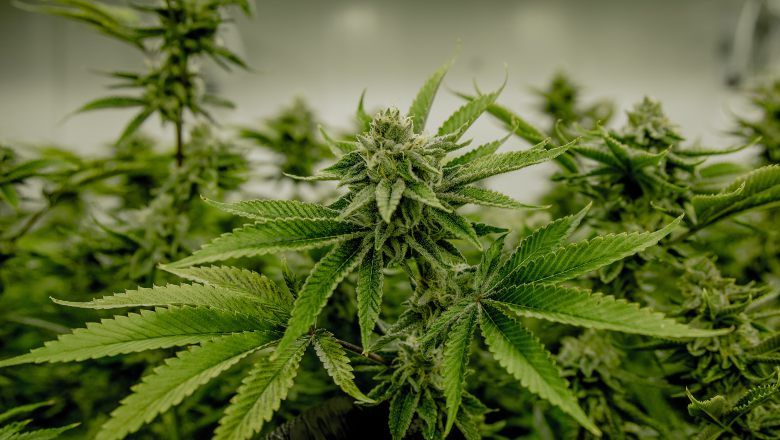 Let's take a look at the top 3 Indica-dominant cannabis seeds.
1) Double Cookies cannabis seeds with Indica DNA.
Among the most popular marijuana seeds with a strong presence of Indica in their genetic make-up, we find the Double Cookies seeds. These are seeds composed of 70% Indica and 30% Sativa, generated from cannabis plants with a Do-Si-Dos as mother and an elite Forum Cut clone as a father.
The Double Cookies inflorescences reach THC peaks of 18 to 22% and are characterised by the unique aroma of baked biscuits with a refreshing hint of mint. In the weed seeds BSF catalogue you can buy these ganja seeds in two versions :
The flowering time of the plants are 7 to 8 weeks for the feminized version, and 8 to 9 weeks for the auto-flowering version. The yield of the cannabis plant depends on the version of seeds used, as you can read below :
Indoor female: 400-500 gr / m²
GreenHouse Fem: 50-280 gr / plant
AUTO indoor : 400-500 gr / m²
GreenHouse Auto : 50-280 gr / plant
Besides, the automatic version of the seeds can lead to inflorescences with 25% THC!
Read also: The 3 best high-level THC marijuana seeds
2) Indica-dominant OBG Kush marijuana seeds.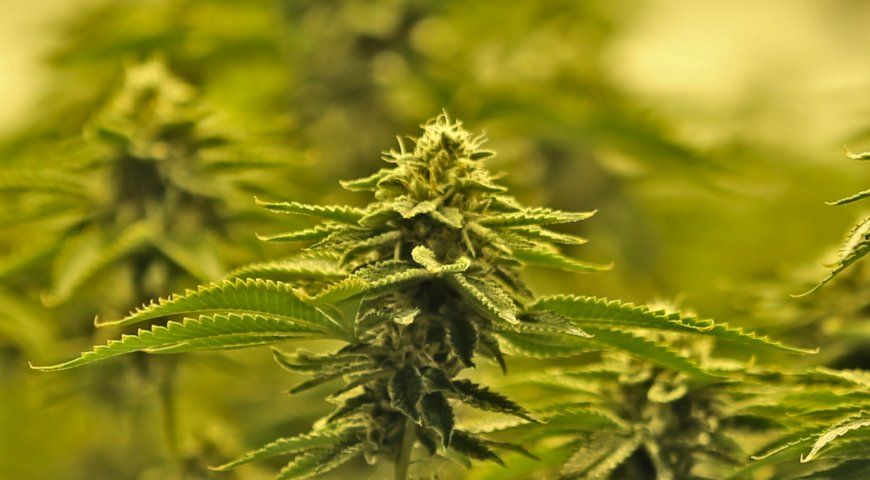 Another jewel in the SensorySeeds catalogue is the fast growing cannabis seeds of OBG Kush, derived from 80% Indica and 20% Sativa genetics. OBG Kush was born out of the collaboration of the BSF Seeds seed bank with the Venezuelan rapper Akapellah. But OBG Kush parents remain secret, maintaining a certain commercial mysticism.
The flowers born from OBG Kush plants can reach 22% THC and are characterized by a strong earthy and sweet aroma with slightly spicy and peppery notes. OBG Kush is a fast-growing, and once the cannabis plant has germinated, it can be brought to the flowering stage in just 40 days.
The yield of an OBG Kush plant is quite high for fast flowering cannabis, as you can read below:
Indoor: 400-500 gr / m²
GreenHouse : 350 gr / plant
Now let's take a look at the third-best indica-dominant cannabis seed.
3) Green Tiger cannabis seeds with strong Indica genetics.
Green Tiger seeds were born at BSF Seeds thanks to the collaboration with the famous American rapper Original Juan. This cannabis plant is the daughter of an elite Early Skunk x Skunk P90 clone crossed with one of the house's fast flowering strains and has 80% Indica and 20% Sativa genes.
Green Tiger marijuana buds can achieve THC levels of up to 22% and are characterized by a strong, sweet aroma of summer fruit punch. The plant blooms in typical fast flowering periods in just 40 days and does very well even in the most humid climates.
The yield time of the single plant is impressive. Once the harvest is reached, you can get :
Indoor: 500-600 gr / m²
GreenHouse : 400-600 gr / plant
Have you ever wanted to take Indica-dominant cannabis seeds home with you? We've got what you're looking for!
Read also: Bat-Guano: what is it, and what are the advantages of using it?
Buy Indica-dominant cannabis seeds online at SensorySeed
In the previous lines, you have learned more about 3 varieties of marijuana seeds that give life to truly extraordinary cannabis plants. However, it is essential to remember that in the UK it is not legal to germinate cannabis seeds, so unless you live in a country where this is allowed, we do not advise you to plant the seeds.
The weed seeds sold on our online shop are purely for collectors' use and are THC-free products.
What are you waiting for? Click here and browse through our catalogue to choose the right Indica-dominant marijuana seed varieties for you!