Published on: 10/05/2021
The most common cannabis diseases: how to recognize them and what are the ideal remedies for each of the diseases
New cannabis strains, especially those born from auto flower seeds, are very resistant because they are the result of crossing the best genetics. Yet we must not forget that marijuana is still a plant and is not immune to the most common diseases!
In this study, we will talk to you about cannabis diseases, explaining how growers manage to diagnose them promptly and how they can best treat them not to lose or compromise the harvest.
However, remember that in the UK, it is not allowed to grow cannabis, so much so that marijuana seeds can be purchased with the sole aim of collecting them!
Therefore, you must intend this article for informational purposes only, unless you reside in a country where it is allowed to plant cannabis seeds for personal cultivation.
And now, let's get back to us.
The main diseases of cannabis
Immediately identifying a sick cannabis plant is not an elementary procedure. It often happens to confuse the signs of a deficiency or an excess of nutrients, or an incorrect pH with the symptoms of a disease.
For example, cannabis with yellow leaves could be a symptom of a deficiency or excess of fertilizer in hemp, a wrong pH, or too much watering. Yet, it is also the symptom of some of the most common pathologies!
In short, growing weed seeds is always a lottery, and it is almost impossible to carry out perfect cultivation. Despite this, it is possible to recognize the signs of suffering from the plant and try them to solve problems or diseases.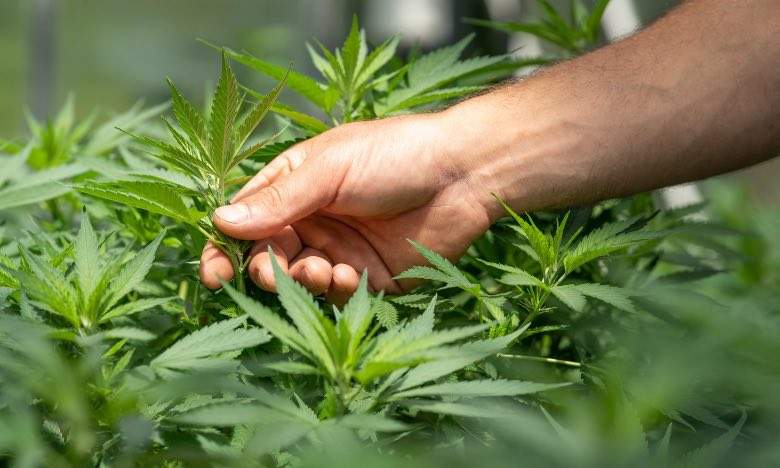 Specifically, here are the 5 diseases that frequently develop in marijuana plants:
Powdery mildew of hemp
Botrytis, also called grey mould
Leaf septoria
Fusarium
Tobacco mosaic virus (TMV), which affects other plants besides tobacco …
Let's see the symptoms and treatments of these cannabis diseases below.
Hemp powdery mildew: symptoms and treatments.
Powdery mildew is one of the most common fungal diseases that affect not only cannabis but numerous other plants, especially agricultural ones.
Symptoms of cannabis powdery mildew
white spots on hemp leaves
dust that spreads from the spots towards the whole plant, also attacking the flowers (which must be discarded)
rot of the buds, which fail to reach maturity
Possible causes
excessive humidity
plants too close together
already infected soil
Prevention
Using natural fungicides such as the following:
Propolis
Horsetail
Trichoderma harzianum
Remedies
Oidioprot, fungicide dedicated to powdery mildew
Ionizer to prevent the spread of spores
Read also: Scrog Method (Screen of Green): the unparalleled advantages of this cultivation technique
Botrytis: one of the most common cannabis diseases
Botrytis (Botrytis cinerea), also known as grey hemp mould, is a fungal disease that understands the whole plant and spreads rapidly to the entire crop.
Symptoms of hemp botrytis
grey mould that affects every part of the plant, from roots to flowers, from leaves to seeds
the affected parts dry out, turning brown and crumbling to the touch
it spreads within a few hours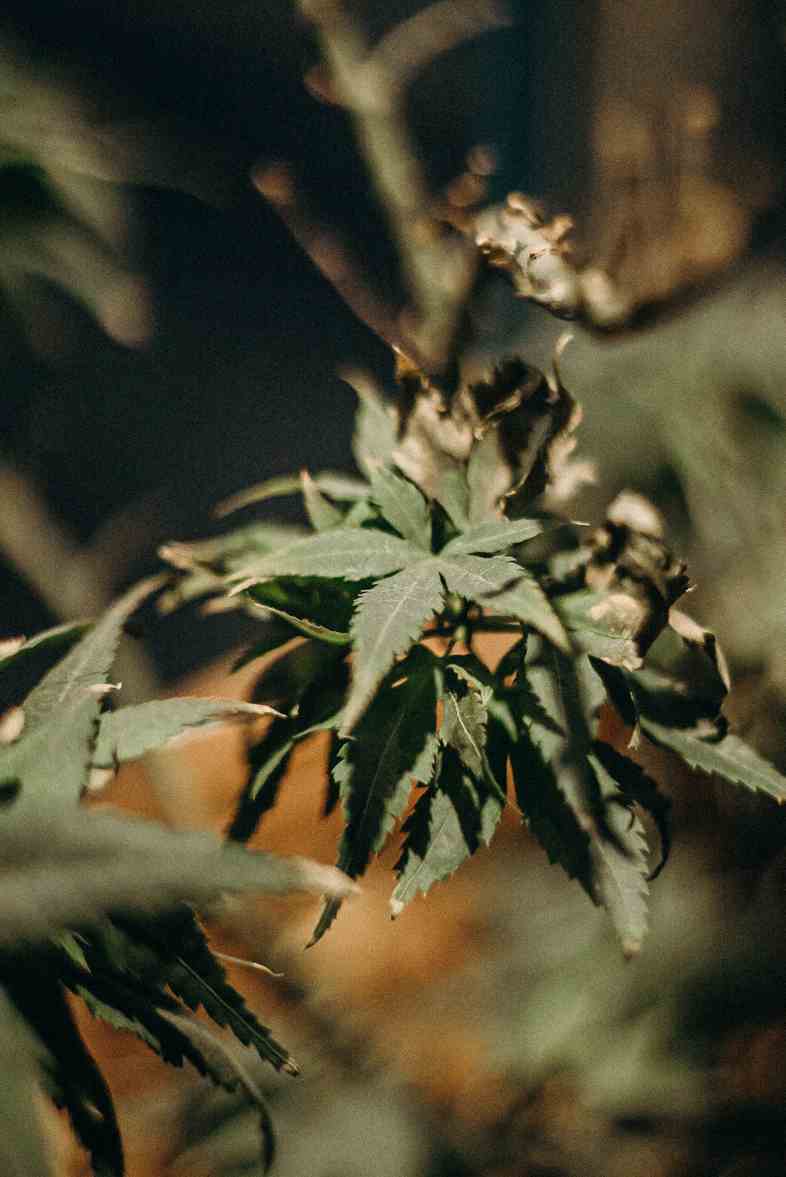 Possible causes
Spores latent in the ground or carried by the wind. The spread of the spores is favoured by a combo of high temperatures + humidity.
Prevention
Natural fungicides to be administered in advance to plants:
Remedies
There are no remedies for the outbreak already underway. However, it is advisable:
promptly eliminate the plants affected by grey mould
sterilize the tools used
ventilate the room and use an ionizer
Leaf septoria: the disease of yellow spots on cannabis leaves.
Cannabis septoria is a mycosis that arises from a fungus called septoria lycopersici.
Symptoms of leaf septoria
Circular yellow spots on the leaves of plants (the colour can also turn white or brown)
If neglected, the lesions become lump-like
The affected leaves dry out and fall off
Possible causes
Spores of septoria latent in the ground or carried by the wind, the spread of which is favoured by:
humidity
nitrogen deficiency in plants
plants that are too close together
Prevention
natural fungicides to be administered preventively
regular control of pH and nutrient level in the soil
Remedies
Again, there are no remedies for mycosis already underway. However, it is advisable:
spray fungicides on plants not yet affected
eliminate and destroy leaves affected by the disease and also fallen ones
disinfect tools used to care for plants
bring fungicide also to the soil
Cannabis fusarium: very dangerous fungal disease for planting
When the fungus called fusarium oxysporum lurks in the ground and affects the roots of marijuana plants, preventing them from absorbing water and nutrients and leading to a general die-off of the plantation.
Symptoms of Fusarium
plants that grow hard or very slowly
withered and yellow leaves
suffering roots and stems
root system tending to red
pinkish, orange or whitish mould on the outside of the stem
swollen stem that tends to break, with necrosis in some places
Possible causes
Latent presence of Fusarium spores in the soil.
Prevention
Remedies
There are no remedies for fusarium. However, it is advisable:
destroy infected plants
spray fungicides on plants not yet affected by the disease
do not reuse infected soil
inoculate the soil with mycorrhizal fungi (beneficial for the plant)
Read also: Marijuana & Overdose: What's the Truth?
Tobacco mosaic virus (TMV), which also affects cannabis plants
This tobacco disease also affects other plants, including marijuana.
Symptoms of the Tobacco Mosaic Virus
leaves crumpled and curved downwards
patchy yellow patches, similar to a mosaic
dry leaf edges
stunted plant development
small, anaemic flowers
Possible causes
already infected soil
seeds from infected parts and therefore carriers of the virus
aphids that pass from an infected plant to a healthy one
Prevention
Treatment with natural pesticides to avoid the spread of aphids
Remedies
Not much! However, it is essential to eliminate infected plants immediately. Being a contact virus, it mainly spreads in this way.
In conclusion
Now you know how growers recognize the significant diseases of cannabis plants, how they can prevent them and (when possible) how they treat them to avoid ruining the entire plantation.
As we have anticipated, this article is for informational purposes only, so we do not recommend using it to start a cannabis plantation!
You can still buy cannabis seeds online and for collecting them.
Visit Sensoryseeds, our online marijuana seed shop, now and buy the best strains on the market! We are waiting for you!