Modified on: 10/02/2021
Here are the 5 cannabis seeds not to be missed in your seed collection.
Collectable cannabis seeds have become very popular in recent years in the UK, and many cannabis lovers are continually looking for new specimens. If you are one of them too, you already know that marijuana seeds are legal, as they contain no trace of THC – the active ingredient of illegal marijuana in quantities above 0.2%, with a tolerance of up to 0.6%.
Weed seeds themselves do not contain tetrahydrocannabinol, which is only produced by the cannabis plant. If the seeds are brought to germination, they will give birth to a plant that will produce THC-rich inflorescences, which is illegal in the UK. That's why cannabis seeds and crops have different uses, as you can see below:
Collectables
Fishing baits
Food for domestic birds and pets
Food and cooking products
However, the collectable seeds are not the dry seeds found on supermarket shelves, but those seeds of specific varieties of cannabis that could become a plant.
These products can only be found in specialised shops, such as SensorySeeds.com, the best European showcase of online cannabis seeds produced by the company BSF Seeds, the leader in the marijuana seed market.
Now, let's find out which are the 5 weed seeds BSF that you need in your collection.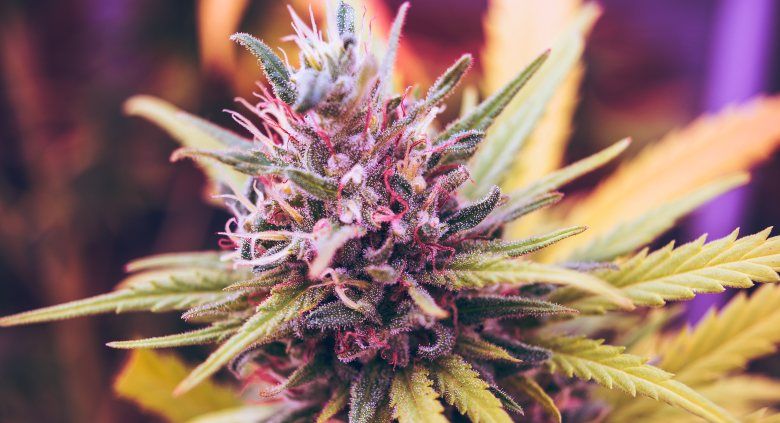 You've probably heard about the famous red marijuana … it is like the epic way people talk about sightings of the Loch Ness monster. The Red Critical seeds, when germinated, will give life to this fascinating cannabis specimen with purple-red inflorescences which make the Red Critical marijuana seeds so praised by cannabis lovers.
This BSF Seeds product is a cross between the homemade Critical Auto and a fourth-generation male plant that gives the red colour. These are auto flower seeds, i.e. they can give birth to a cannabis plant capable of flowering automatically according to age and not the number of light hours. In this case, we are talking about a period of 45-50 days from germination of the seeds to the harvest!
Moreover, the Red Critical are feminized seeds, which means that they have a 99% probability of giving birth to a female plant, the one that produces the inflorescences. The producer also provides us with flower harvest capacity (from the medium THC content) that would result from this variety of BSF auto-flowering cannabis seeds:
Indoor: 300-450 gr/m²
Greenhouse: 60-350 gr/plant
The Red Critical Auto flowers have a strong floral aroma, sweet, delightful to the palate, which combines perfectly with a tremendous "cerebral high", which leads to a pleasant feeling of relaxation.
Read also: Best cannabis seeds: here is the top 5 from Sensory Seeds!
Another exciting variety of weed seeds BSF, available on Sensory Seeds, is the Mango Juice. These are feminized seeds, with a potential of 99% to give birth to a female plant. It means that the seed produces inflorescences without the need to be pollinated by the male plant (mostly useful for the production of textiles and seeds).
The Mango Juice seeds arrive at flowering in a period of about 60-70 days from germination. Please note that germinating and growing cannabis seeds is illegal in our country, where they are intended for collecting or other uses that do not involve their cultivation. The harvest of flowers that can derive from these marijuana seeds can reach a very high THC content, up to 30%, and the Mango Juice seeds harvest very abundant, as the producer points out:
Indoor: 500-600 gr/m²
Greenhouse: 700-1000 gr/plant
As its name shows, this plant releases all the fresh sweetness of a Mango Juice, accompanied by a feeling of euphoria and joy that goes well with the exotic taste of the mango.
3) Collectable online marijuana seeds: here is the Double Cookies seeds variety.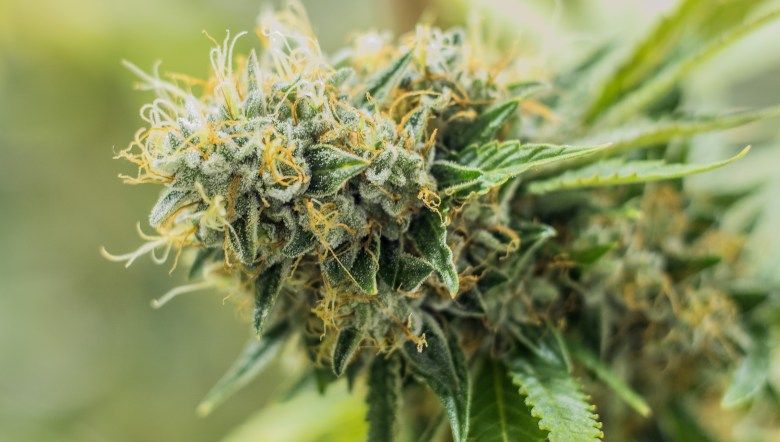 Another gem that should never be missing from any weed seeds collections is the Double Cookies. There are two types available which can be purchased on Sensory Seeds:
The Double Cookies FEM
The Double Cookies AUTO
In the first case, they are feminised seeds capable of giving birth to a female plant 99% of the time. Double Cookies seeds will flower in 7-8 weeks according to specific light cycles. The second option is the auto flower seeds, with the ability to bring the plant to automatic flowering according to age and not to light and dark periods, in this case, about 8-9 weeks.
As far as the production potential is concerned, the yield is similar in both varieties, as you can read below:
Indoor: 400-500 gr/m²
Greenhouse: 50-280 gr/plant
Double Cookies flowers have a strong sweet mint aroma with touches of lime and pine that will not go unnoticed, as well as their possible THC content, which can reach levels up to 25%.
Read also: Marijuana planting period: what is it and how to recognise it?
Fast flowering cannabis seeds, also known as quick seeds or fast seeds, are very fast auto-flowering seeds, capable of bringing the plant to flowering in just 40 days. You got it right, from seed to inflorescences in just over a month! A feature that makes the fortune of this category of fast growing weed seeds, like the Gorilla Glue AUTO seeds.
These fast BSF seeds are trendy, both for their rapidity and for the fantastic aroma that its flowers give off, thanks to the high quantity of resin which is covering the buds and which makes them thick and sticky. The unique name of Gorilla Flue feminised auto-flowering cannabis seeds is in based on a famous American glue brand whose logo also bears a gorilla face.
Gorilla Glue inflorescences can reach THC peaks of 22%, and their production/harvest is quite high as indicated by BSF Seeds:
Indoor: 500-600 gr/m²
Greenhouse: 700 gr/plant
Cultivation is simple (where it is allowed to grow cannabis seeds), and it leads to inflorescences that are appreciated for their unique scents all over the world. Its aromas are soft, enveloping, almost intoxicating. The aftertaste offers hints of forest and pine that combine with an intense taste of citrus and ripe fruit. In short, these fast growing weed seeds BSF certainly can't be missed in your collection!
Among the BSF feminised seeds, the Rainbows seeds are certainly among the most prized. These are cannabis seeds with a 99% potential to give birth to a female plant, capable of flowering in 8-9 weeks according to specific light cycles. The resulting inflorescences have an average THC level and present an impressive variety of colours, with touches of purple, lilac, pink, red and green: hence its name: rainbows!
Rainbows seeds, if germinated (where it is legal to do so), lead to a rather low but very productive cannabis plant when well-fed, as you can see below:
Indoor: 400-450 gr/m²
Greenhouse: from 200 to 700 gr/plant
This variety of cannabis seeds gives birth to a plant whose flowers give off intoxicating aromas of fruit cocktails, sweet candy and grapefruit, a real juicy delight for marijuana lovers. Not to be missed!
Buy the best cannabis seeds online at Sensory Seeds online shop.
As you can see, BSF Seeds and Sensory Seeds have some real goodies in stock, many of which are available online in the UK on our online marijuana seed portal: SensorySeeds.com. There, you will find all the cannabis seeds varieties we talked about, as well as many others from all categories:
What are you waiting for? Click here and choose the best marijuana seeds from the Sensory Seeds catalogue to expand your collection!