Modified on: 27/04/2022
QUALITY MARIJUANA SEEDS? HERE, YOU WILL FIND OUT IF THE SEEDS ARE OF GOOD QUALITY
You have not yet bought marijuana seeds on SensorySeeds, but a friend of yours who was in Holland, California or another country, brought some to you. You are most likely having doubts about their quality, and wondering how you can tell if a marijuana seed is good.
By reading this article, you will learn how to recognise high-quality marijuana seeds. However, we would like to advise you not to accept any more seeds of which you do not know the origin, but only to buy certified marijuana seeds produced by the best seed banks such as BSF Seeds.
If you buy the best cannabis seeds, you can be 100% sure that you don't have to worry about whether they are good or not.
So, here's everything you need to check to arrive at the right conclusions.

How do you know if a cannabis seed is still good?
Specific properties of cannabis seeds say a lot about the good or bad quality of the product. Therefore, if you look at a seed well, you can understand whether it is healthy or not.
These are the characteristics we are talking about.
The cannabis seeds colour
Autoflowering cannabis seeds, fast flowering seeds, and good quality feminized seeds are dark. The colour varies from brown to grey and even black. They also have stripes or spots that are darker or lighter than the background colour.
An immature seed is rather white or green.
A waxy layer on marijuana seeds
The high-quality hemp seeds are coated with a waxy material, which makes their surface slightly shiny. A seed that does not have this coating is certainly old or poorly preserved.
A hard shell
Try to squeeze your cannabis seeds easily. I recommend: crush easily without hitting or hammering!
If the shell breaks, the seed is not 'good'. If the shell is hard, the seed should be healthy. However, the surface of the seed must be intact before pressing with the fingers.
In addition to checking the physical properties of the seed, there is another method that allows you to understand better whether or not it is healthy. Discover it in the following paragraphs!
Read also: Indoor cannabis seeds: strengths and weaknesses of these seeds
How to know if cannabis seeds are good Try floating them!
Take your seeds and soak them in a glass filled with warm or slightly lukewarm water. Wait a few hours. Seeds that swim and don't seem to sink are not good, while seeds that sink are certainly in good condition.
Caution: Remember that growing cannabis seeds is illegal in The UK. So, make sure you do not germinate them.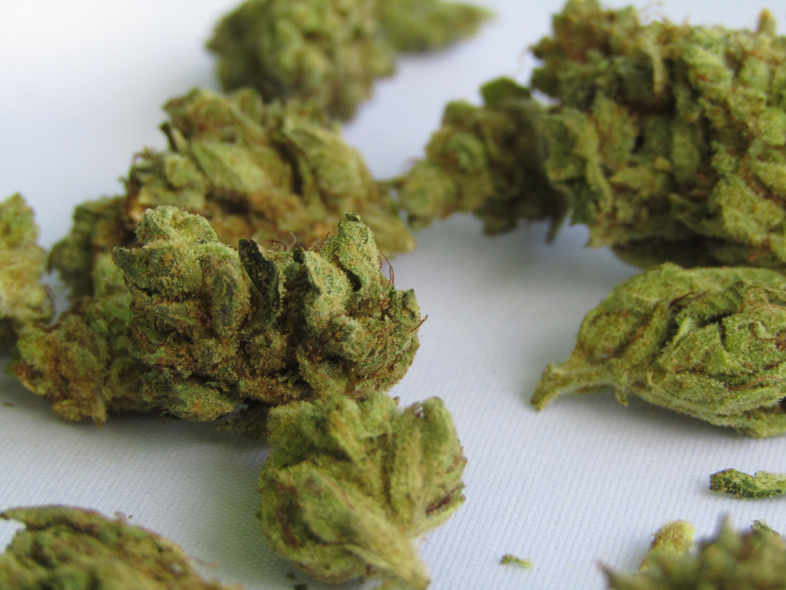 Can marijuana seeds become bad if stored improperly?
Well, yes. The storage of cannabis seeds is essential to maintain the quality of the product.
If a seed is not adequately protected, it can therefore be destroyed irretrievably. In particular, you must protect your auto-flowering, feminised and/or fast flowering seeds against the following external active substances:
Moisture
Water
UV rays, including sunlight
Temperatures (too high or too low)
If you don't, your seeds may mould, crack or die.
The best way to store cannabis seeds is in an airtight container in the dark and at room temperature. You can also buy marijuana seeds online and keep them in their packaging.
The best marijuana seeds, such as weed seeds BSF, are sealed in a vacuum capsule so that they are not affected by moisture. However, they should be stored away from light and at temperatures that are neither too high nor too low.
Read also: Do you want the most expensive cannabis seeds collection ? These are the main strains
Final remarks
Buying cannabis seeds from unknown dealers is not the best way to go if you are looking for quality products. Now you know what you need to do to find out if your seeds are good, but in reality, you would have been safe if you had bought from SensorySeeds, a recognised authorised dealer.
Do you want to avoid analysing your seeds and wasting time checking their physical properties, trying to float them or experimenting (such as pressing on the shell)?
We repeat our advice: only buy products that are only sold in licensed seedbanks such as BSF cannabis seeds. BSF Seeds is a company that produces certified seeds, the result of the best crosses and cultivation techniques.
This seed bank packs its products strictly under vacuum so that moisture cannot damage them. You, too, must contribute and protect them at room temperature and against heat and cold, as well as UV rays.
What are you waiting for? Buy BSF's best collectors on SensorySeeds – we are waiting for you!