Modified on: 27/04/2022
Characteristics and useful information about the marijuana Lemon thai, the origin of BSF Lemon Blossom seeds
While stamp collectors are continually looking to collect the world's rarest, most prized and sought-after stamps, cannabis enthusiasts are also looking for the best marijuana seeds to manage to expand their collection. These certainly include products from the best genetics, such as Lemon Blossom BSF Seeds.
These particular feminized seeds have Lemon Thai as their father and San Fernando Valley Kush as their mother. Today we will focus on Lemon Thai, the famous cannabis strain that helped create the much sought-after Lemon Blossom.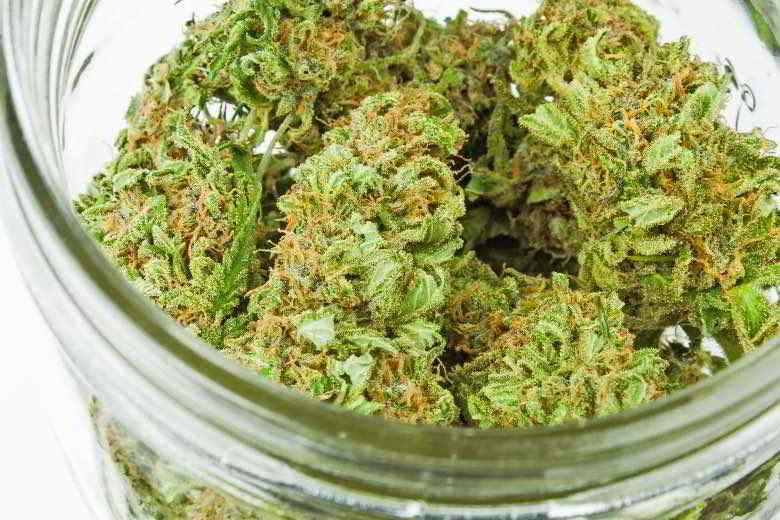 An overview of Lemon Thai cannabis
Lemon Thai is Sativa-dominant hybrid marijuana (65% Sativa vs 35% indica) with incomparable tropical notes. It seems to come from Dutch Flowers… But legend has it that it originated in the Hawaiian tropics from a cross between Thai and Hawaiian Sativa and that the seeds were then imported to Amsterdam.
As mentioned earlier, this cannabis strain was used by the prestigious BSF Seeds seed bank to create a new lemon blossom variety, Lemon Blossom, and is often used to develop new cannabis varieties.
Lemon Thai is very popular among old school cannabis enthusiasts, both for its 'lemon cleanser' aroma with a mint aftertaste as for the powerful cerebral effects of the high amounts of THC, which usually has a concentration of around 20%.
Read also: San Fernando Valley Kush: that's how the myth was born!
Characteristics of Lemon Thai blossoms: taste, aroma and effects
Lemon Thai Cannabis Flowers have an intense but pleasant citrus touch, ranging from cedar to lemon and citrus flowers in general. The flavour is also fierce, with dominant notes of lemon, pine, mint, exotic wood and pepper. Overall, the aroma is tropical and lemony; the very appearance of Lemon Thai reminds us of what we will taste next.
The heads are a very light green colour, tending towards yellow, with orange pistils and a generous resin layer that produces large quantities of cannabinoids. THC is the dominant cannabinoid: it averages around 20%, generating very intense effects.
More precisely, here is what you can find when taking Lemon Thai:
Increased attention and concentration
Feelings of joy and optimism
More energy
State of elevation
Brain and muscle relaxation
Increased creativity
It seems that this can help to combat stress as well as to relieve depression and anxiety. It could also be very useful for people with attention deficit disorders.
Many of the effects and most of Lemon Thai's fragrances are also found in Lemon Blossom, a direct descendant of this prestigious variety.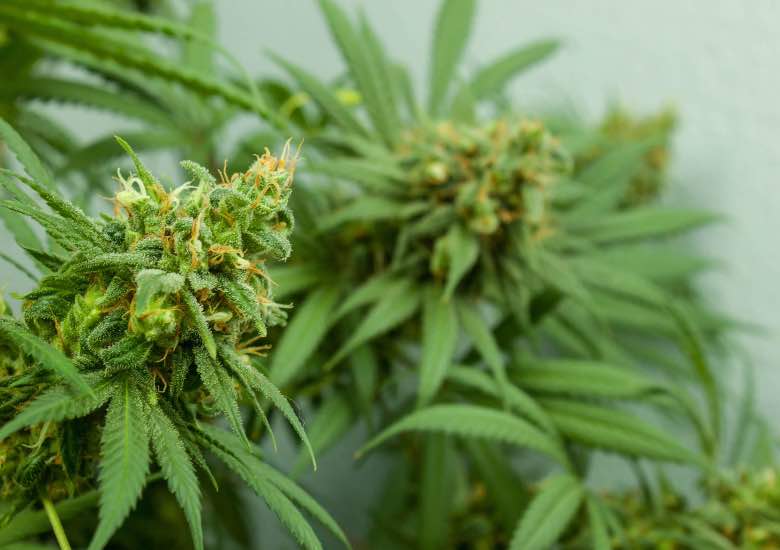 Lemon Blossom BSF: This variety is born from a cross between the famous Lemon Thai and the San Fernando Valley Kush
BSF Seeds had a stroke of genius bringing the fantastic Lemon Blossom to life, making available both feminised and XXL auto-flower seeds (also feminised).
Feminized seeds BSF Lemon Blossom is a brilliant cross between Lemon Thai and San Fernando Valley OG Kush, two Sativa-dominant hybrids. Unsurprisingly, Lemon Blossom is also Sativa-dominant (she has 65% Sativa genetics and 35% indica) and inherits most of the characteristics that set them apart from her parents.
In particular, Lemon Thai inherits colours and scent of citrus fruits in bloom, with a predominance of lemon, and powerful cerebral effects. The lemon flower's effects make it ideal for calming mood disorders, symptoms of depression, and motivation problems.
The auto-flowering variant is also cross-bred with Lemon Thai and SFV OG Kush and then cross-bred with Lebron Haze auto produced by the same BSF cannabis seed bank.
 This is an XXL auto flowering strain, so the sativa that can be created from these cannabis seeds is tall, vigorous and has an excellent yield.
Like the feminised variant, Lemon Blossom auto also produces flowers with intense and unforgettable aromas that are highly sought after by lovers of citrus strains.
The characteristic lemon aroma has intense hints of earth and pine, and the highly cerebral effects mainly inspire happiness and positive thoughts.
Also read: The 3 characteristics (you should know) of Godzilla Glue auto cannabis seeds.
In conclusion
As you probably know, the cultivation of cannabis is prohibited in the UK: it is an administrative or criminal offence depending on the case.
However, you can collect THC-free products, including cannabis seeds, without planting them and taking care not to make them germinate (as they would develop plants with a high tetrahydrocannabinol content).
Would you like to buy Lemon Blossom cannabis seeds we told you about in the article, as well as other prestigious cannabis seeds varieties?
Then visit SensorySeeds now, our online marijuana seed shop, where we stock products from the California BSF Seeds seed bank! We look forward to seeing you there!