Modified on: 30/04/2021
Everything you need to know about the og kush, mother of the Lemon Blossom BSF seeds.
If you are looking for the best marijuana seeds to expand your collection, we must highlight one of the best seed varieties with truly prestigious genetics.
These are the Lemon Blossom seeds produced by BSF Seeds, the cross between the famous San Fernando Valley Kush and the exceptional Lemon Thai.
These origins make Lemon Blossom a truly unique variety of great importance to cannabis seed connoisseurs. It is also an auto XXL variety, with a very high yield, high THC production, and automatic flowering.
Recalling that in most parts of the world, cultivating cannabis is an administrative or criminal offence depending on the case (and therefore we absolutely advise against it), we would like to tell  you about the Lemon Blossom collection weed seeds' genetics. We will focus in particular on the SFV OG Kush, as the San Fernando Valley OG Kush is also called, and the particularities of this variety.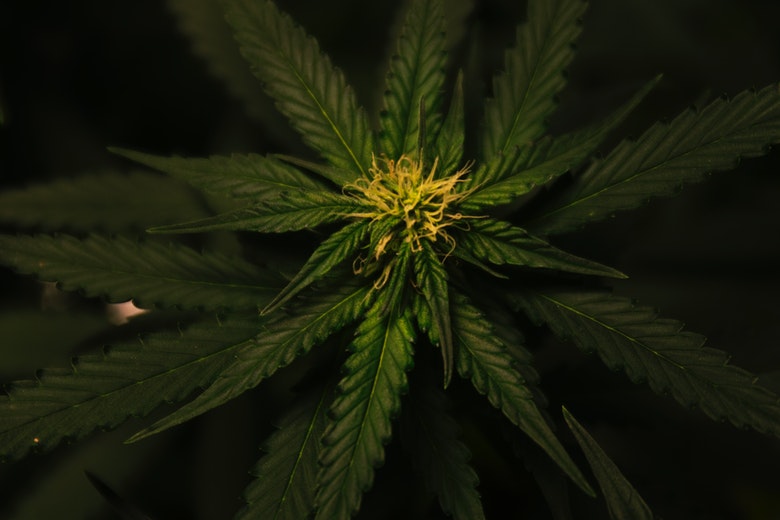 San Fernando Valley OG Kush: mother of Lemon Blossom from BSF Seeds.
As we planned, Lemon Blossom (of which you can find feminised and auto-flower seeds on our online shop) was born from the brilliant cross between San Fernando Valley OG Kush and Lemon Thai.
SFV OG Kush is a popular marijuana strain that took third place in the Indica category at the High Times Cannabis Cup 2012.
It is well known for its sedative and relaxing effects, typical of Indica cannabis. Many cannabis users choose San Fernando Valley OG Kush for its soothing properties, particularly useful for people suffering from chronic pain and muscle spasms.
Even those who suffer from severe anxiety, stress,mental and muscular tension find beneficial effects from taking SFV OG Kush flowers, mostly when vaporised (as the smoke can be very intense). SFV seems to numb the mind, relieve worries and bring the consumer into a state of general relief and relaxation.
Cannabis connoisseurs appreciate this type of herb not only for its effects but also for its aromas.
Read also: The 3 characteristics (you should know) of Godzilla Glue auto cannabis seeds.
Characteristics, tastes and scents of San Fernando Valley OG Kush cannabis flowers.
SFV OG Kush buds are conical in shape, are beautiful bright light green and are further enlivened by a good dose of orange pistils. They are rich in dense, sticky resin, which gives the flower high THC contents (usually around 20-21%) and a unique terpene profile.
San Fernando Valley OG Kush marijuana's aroma is intense, with a prevalence of lemon and pine.
The dominant terpenes in this cannabis variety are, in fact, the well-known limonene and pinene.
Unsurprisingly, Lemon Blossom inherits the pine and lemon nuances of her parent SFV OG Kush. Now let's take a look at the characteristics of the Lemon produced by the prestigious BSF Seeds bank.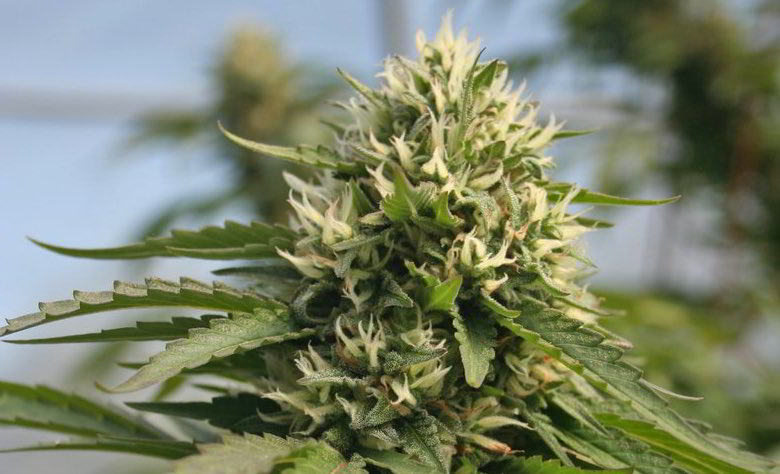 Lemon Blossom XXL: the precious daughter of SFV OG Kush and Thai Lemon.
Lemon Blossom premium seeds are available in feminised and auto-flowering feminised versions, giving weed seed BSF collectors a double choice.
The lemon blossom sought after is a plant with a typical citrus aroma, combining the lemon flavour and scent of San Fernando Valley OG Kush with Thai Lemon Blossom. Autoflowering is then crossed with the Lebron Haze Auto from 4ᵉ generation, resulting in plants capable of flowering automatically regardless of the photoperiod.
You should know that Lemon Blossom BSF is a Sativa-dominant hybrid with a huge yield (especially when fertilised with natural products) and very fast flowering times:
The flowering time of the feminised lemon flower is 8 to 9 weeks;
You will get Lemon Blossom AUTO flowers in only 2.5 months.
Being an XXL cannabis variety, it is medium to large and capable of tripling in size during the flowering phase!
In the feminised variant, Lemon Blossom has mainly citrus aromas, while in the automatic variant it has both a lemon aroma and precious earth and pine nuances.
Also read: Amnesia Haze marijuana: where it comes from and why it's so popular.
Lemon Blossom XXL flowers' characteristics produced by BSF Seeds
As you can imagine, Lemon Blossom buds have a bright green colour, are rich in yellow pistils and covered with a thick layer of glossy resin.
Their effects are very stimulating, typical of Sativa. Its contribution provokes an intense cerebral high, creativity, euphoria and happiness.
It is the perfect variety to improve a dark mood and relieve symptoms of anxiety and depression. Due to its high THC percentages, Lemon blossom has intense chemical hunger as a side effect, so it is also perfect for those suffering from the loss of appetite and anorexia.
Has this cannabis variety won you over and would you like to add its seeds to your collection?
Visit SensorySeeds, our online marijuana seed shop! You will find Lemon Blossom and many other BSF cannabis seeds, the best on the market.