Modified on: 10/02/2021
How to recognize the seeds of Purple Haze and the right method to preserve them.
Purple Haze seeds are cannabis seeds that can give birth to plants with high THC content and Sativa-dominant genetics that are in great demand all over the world. The marijuana variety Purple Haze is very famous not only because it is mentioned in Jimi Hendrix's song of the same name, but also because of the fantastic purple shades of the smaller flowers and leaves.
It also has very high THC levels (around 20%), a fruity, sweet, blueberry and berry aroma and is very easy to grow, especially if you start with feminized auto flower seeds.
But how to recognize Purple Haze seeds and where to find them?
Purple Haze seeds: how to recognize them?
You can't recognize Purple Haze seeds at first glance: they are just like all other marijuana seeds!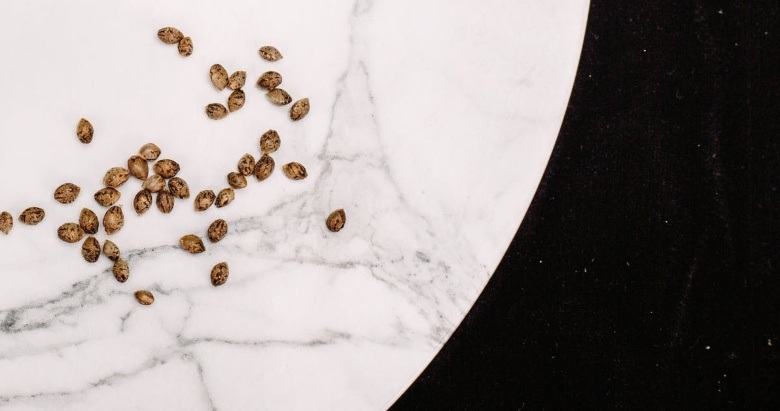 It is essential to buy them from a trusted and licensed shop, such as Sensory Seeds: our online cannabis seed shop sells only BSF seed varieties, i.e. from one of the largest seed banks in the world, the Californian BSF Seeds.
By buying at Sensoryseeds, you can be sure that you will receive perfectly ripe and well-preserved marijuana seeds thanks to the vacuum capsule in which they are enclosed.
Mature weed seeds are brown to grey, may have lighter coloured zebra stripes or reticles on the entire surface and may be round or oval. Unripe cannabis seeds, on the other hand, may be green. Those that are not in perfect condition may have mould stains, cracks and other defects that should not be present in the seeds on sale at all.
Also remember that you can choose between auto flower seeds, feminized seeds and fast growing weed seeds.
Read also: Amnesia Haze seeds: 3 reasons to buy them on SensorySeeds!
Purple Haze autoflowering, feminized or fast growing weed seeds?
If you live in a country where you can grow cannabis for personal or medical use (so not in most of Europe), then here are the directions you will need when choosing Purple Haze seeds:
Auto flower seeds are capable of generating seedlings that flower according to their age, regardless of the amount of light they receive during the pre-flowering and flowering period (even if they have a higher yield if they receive 18, 20 or even 24 hours of light per day). Autoflowering cannabis varieties are low: they reach about 1 metre or, at most, 1.5 metres in height and are therefore ideal for indoor growing. They can be planted all year round and are easy enough to grow if you know the basic rules of growing auto-flowering plants. All BSF auto flower cannabis seeds come from feminized plants, so they have over 90% chance of germinating a female plant, the flower-producing genus. That's not all: auto-flowering plants grow so fast that they are usually ready to harvest their buds after a maximum of 11 weeks.
Feminized seeds come from feminized cannabis plants, i.e. hormonally modified to produce seeds with exclusively female chromosomes. It means that they have over 90% chance of producing female marijuana plants that produce cannabinoid-rich flowers. Exclusively feminized (non-autoflowering) plants have seasonal flowering. If the crop is outdoor, it is necessary to plant the seeds in late spring so that the plants receive the right amount of light and darkness to flower (12 hours of light and 12 hours of night). If you grow Indoor or Greenhouse, it is essential to have an artificial light system and consider that the feminized plants can reach a height of about 4 meters.
Fast growing weed seeds: these products, also called quick marijuana seeds, can give birth to very fast growing auto-flowering cannabis plants; they are usually ready for harvesting in about 7 weeks. Plants with record-breaking times, perfect for Indoor growing because they reach a height of about 1 meter.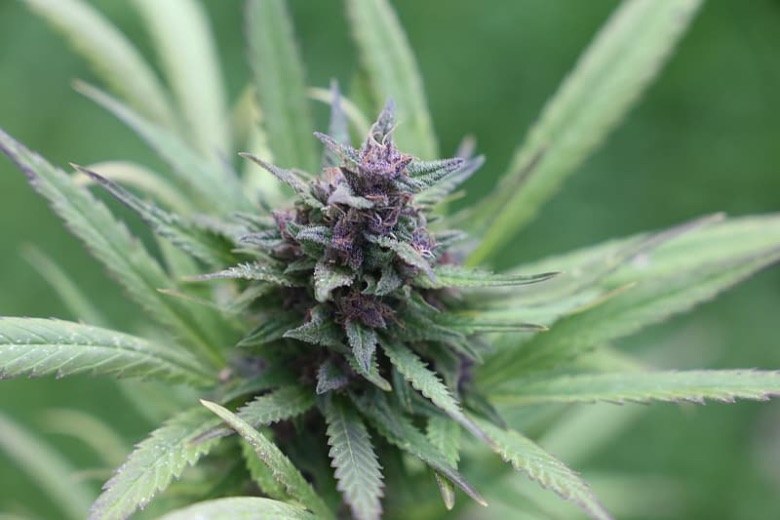 Alternatively, if you live in a country where seed germination is not allowed, we can talk about collectable weed seeds: to germinate them is an offence – in some cases only administrative – if you do it for personal use. At the same time, it is a criminal offence if you do it for dealing.
But how best to store your Purple Haze collector's seeds?
Read also: Planting a cannabis seed in an apartment: that's what the law says.
How to store Purple Haze marijuana seeds
Have you purchased marijuana seeds online from Purple Haze varieties and don't know how to store them? It's very simple: you can keep them in their vacuum capsule at a temperature between 6 and 8ºC. If you want to take them out of their packaging, make sure that the place where you store them has relative humidity conditions between 20 and 30%.
Beware of the refrigerator (due to humidity). If you can't help but store seeds in the fridge, put them in the fruits and vegetable drawers without taking them out of the vacuum capsule.