Modified on: 27/04/2022
What are auto flower indoor feminized seeds?
Among the most popular cannabis seeds varieties on the market are feminized auto flower seeds for indoor cultivation. It is due to their unique characteristics and above all to the way they are grown. On the other hand, indoor makes that they can be quickly grown at home.
Today, we would like to talk to you about the particularities of feminized auto flower seeds … the most suitable for indoor cultivation. However, we would like to remind you that in most European countries, cultivation for personal use is still illegal – be it administrative or even criminal. If you live in a country where it is allowed to germinate marijuana seeds, then you can safely follow the regulations of the place where you live.
Let's start and find out what autoflowering feminized seeds are!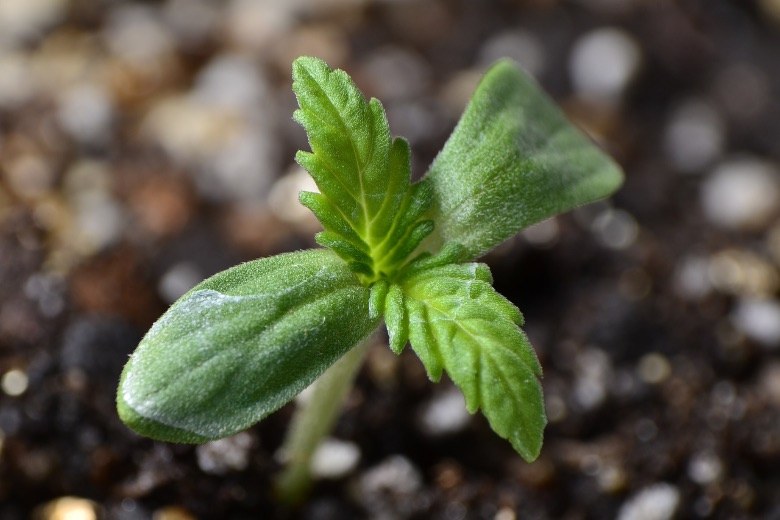 Meaning of indoor feminised auto flower seeds
Autoflowering feminized seeds are weed seeds born from plants with autoflowering genetics. At the same time, they are also hormonally modified to produce seeds with only female chromosomes. Specifically, auto-flowering feminized genetics is a hybrid: it is created by crossing feminized plants with cannabis plants of the Ruderalis variety.
The characteristics of these plants are incredibly particular. Here's what you can expect from a feminised auto flower seeds:
It has a 95-99% chance of creating a female plant, precisely because it has only female chromosomes (characteristic of feminized seeds);
Plants born from auto flower seeds have a very fast growth rate (they are ready to harvest their buds after only 11 weeks);
The flowering stage of autoflowering cannabis does not depend on the seasons and photoperiod, but on the age of the plant. It means that if the plant can grow, it starts to flower automatically (which is the meaning of auto flower seeds), regardless of the season and light conditions. Of course, some conditions favour the development of the plant and the flowers, and the bud yield is best when the plant receives 18 to 24 hours of light per day, but usually, an auto-flowering plant will flower by itself even when these circumstances do not exist;
The maturation of the flowers is very fast: the inflorescences of autoflowering cannabis are ready to be harvested no more than 11 weeks after germination of the seed;
Auto-flowering plants are generally resistant to low temperatures, adverse weather conditions, pests and mould.
Except for the first, all of these characteristics come from the genetics of Ruderalis, a "wild" and "rough" cannabis variety that adapts well to all conditions.
There is another quality of autoflowering cannabis that makes it perfect for indoor growing: its height, or rather, its weakness! Autoflowering plants reach a maximum height of 1 meter (although the average is around 60 cm) and are therefore ideal for any environment.
An auto-flowering plant is perfect for your living room, or balcony takes up very little space and grows extremely fast.
Read also: Seeds of Purple Haze: how best to recognize and preserve them
The yield of autoflowering feminised houseplants
Because of the small size of the plant, the yield is much lower than that of seasonal cannabis. The latter comes from regular seeds or feminized cannabis seeds but not autoflowering: in this case, the plants can reach a height of 4 metres.
But seasonally flowering cannabis is certainly not suitable for indoor cultivation. In any case, auto-flowering plants, thanks to their very rapid growth, can be grown several times a year, so it can be said that this characteristic compensates for the lower yield compared to seasonal plants.
What is the average yield of autoflowering indoor plants?
Usually between 450 and 600 gr/m². In general, it is the XXL auto-flowering plants that reach a yield of 600 gr/m², such as those born from BSF Sig Sour XXL, Gelato XXL and the weed seeds from our Psycho XXL Automix and Dealer Deal XXL Automix kits.
Some practices help to get an excellent yield with these plants.
Indoor autoflowering: how to maximise yield?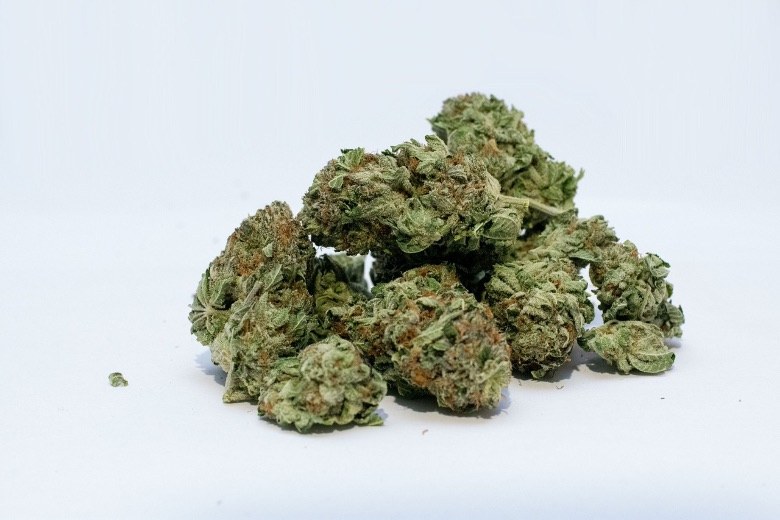 Here are the best practices for obtaining excellent yields from indoor autoflowering:
no to transplanting! Autoflowering plants grow very fast and generally do not have time to adapt to the transfer in a new container, which is a trauma for all plants. For this reason, it is preferable to plant the auto flower seeds in the pot in which the plant will grow, avoiding repotting, or at most changing the pot once ;
choose the right soil for growing autoflowering cannabis. If you don't know how to make a fertile, well-drained soil perfect for cannabis, there are ready-made potting soils for you;
use an excellent indoor lighting system and make sure the plants get the right amount of light (18 hours or 24 hours would be perfect);
pay attention to temperature, humidity and nutrients, which vary according to the growth phase of the cannabis plant;
do not use chemical pesticides and fertilisers;
use large pots of at least 11 to 18 litres.
Read also: Amnesia Haze seeds: 3 reasons to buy them on SensorySeeds!
In conclusion
Feminized auto flower marijuana seeds are perfect for indoor cultivation (in countries where this is possible to do so), the resulting plants grow quickly, and produce flowers no matter how much light and darkness is received.
They are also tiny plants: they grow to a maximum height of one metre, so they are mainly suitable for indoor cultivation.
What are you waiting for? Buy the best auto flower seeds BSF now from SensorySeeds!