Modified on: 27/05/2020
Here's how to buy marijuana seeds online without running into a scam.
If you are reading this article, you probably want to understand if buying seeds online is safe, as you may be afraid of running into a scam. But is it legal to buy cannabis seeds?
Buying cannabis seeds online is legal, but you should always be careful about the website platforms where you want to buy them. Nowadays, it is not difficult to come across fake or fraudulent websites, which often aim to rob you.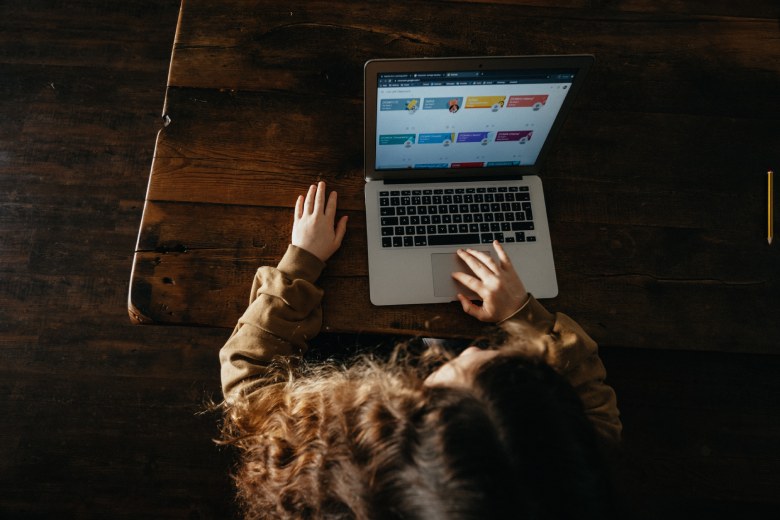 However, there are various ways you can protect yourself if you intend to buy collectable cannabis seeds online. We will give introduce them to you with this article.
First, we want to remind you that buying and owning marijuana seeds (whether they are auto-flowering hemp seeds, fast-growing cannabis seeds or feminized seeds) is 100% legal. However, what is not allowed is to germinate them and, therefore, to grow some plants.
Marijuana seeds sold by Sensoryseeds' company are regularly registered and legally purchasable as collectable products on our website.
If you want to buy cannabis seeds online now, click here!
But now let's see how to distinguish real from fake e-commerce platforms. Here are the 3 tips for recognizing fraudulent sites from real ones!
1) Check the domain name of the site that sells marijuana seeds
The first thing to do to understand if you are facing a fake or fraudulent e-commerce website is to check the domain itself. The address of the site you are browsing on appears in the browser's address search bar. It is the first sign of a possible trap.
In the case of secure sites like our, if you double click next to the address, its extension should appear in full. You can then verify that it starts with the "https" protocol, where the final "s" stands for "secure". Moreover, even without clicking, a padlock should appear before the domain.
These two elements are the first signs to check if you want to know if the site selling marijuana seeds is safe or not. These are two information that is easy to investigate, even for the less experienced, and it is quick to check.
Read also: Cannabis indica or sativa? Here are the main differences.
2) Verification of the e-commerce reputation of hemp seeds
The second tip that we want to suggest to you to buy hemp seeds safely online involves a small investigation. Nothing complicated, don't worry. Indeed, your intuition and your eye will be the essential tools.
Checking the web reputation of a website is now quite simple. It is a matter of typing the name in the search bar of any browser and adding the word "reviews" to it.
This way, you will have the opportunity to be able to read what other users' experiences have been on that portal. It will give you a better idea about it. It is one of the most straightforward and affordable methods for everyone to check the reliability of e-commerce.
There are also specific websites for reviews (such as Trustpilot) that specialize in this task and provide you with a somewhat reliable tool for assessing the safety of the e-commerce in which you would like to purchase cannabis seeds.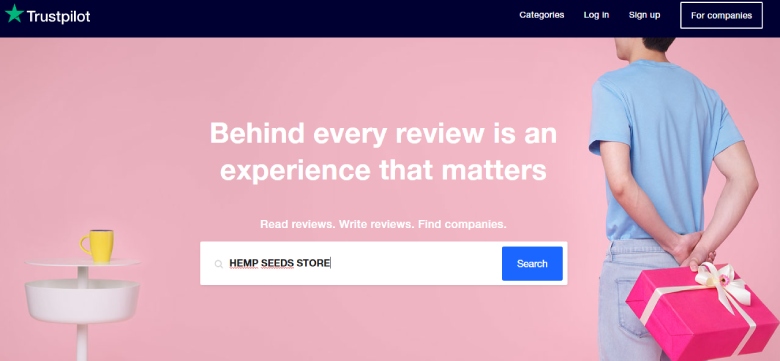 Add indoor cannabis seeds to your collection right now by clicking here!
You can also carry out a cross-check by carrying out a short search on the manufacturer's social networks if it has an account on them. Facebook and Instagram are the most likely, but you can also check on Twitter. You could find opinions about the hemp seeds distributor and evaluate their legitimacy.
These investigative techniques are within everyone's reach and take just a few minutes. Precious ones if you intend to spend your money safely without worrying about getting scammed.
Now let's see the third tip for your purchase security.
Read also: Quick outdoor autoflowering seeds: 5 things you need to know to avoid nasty surprises.
3) Examine the contents of the cannabis seed portal
The last tip that we want to give you, but not in order of importance, concerns the content of the site where you are going to buy marijuana seeds. Some portals seem not dangerous but can hide hidden pitfalls inside them.
These can be hidden behind the click on an advertising banner, which may be highlighted by fluorescent colours, a super-unique offer on cannabis seeds at a very low price, etc.
Often, you end up getting your computer infected by a virus or by paying (huge) subscriptions that are difficult to stop. For this reason, it is good practice for safe browsing, to have an antivirus installed.
It will protect your computer (and your pockets) from the attackers of the web. A free solution if you want to dedicate your money to other purposes, or for a fee if you wish to the top of the range of online security.
Other tools of absolute reinforcement of your anti-scam protection can be tools for your browser. These are extensions of its features that allow you to protect your browsing.
There are many (even free), such as Traffic Light, available for various types of browsers. This tool has an anti-malware filter that automatically scans the links of the page you are on.
Others, like MyWOT instead, have the same type of function and report any problems with a colour code on the side of the navigation bar (using the colours of the traffic lights).
Safe sites where buying cannabis seeds online is legal: final considerations.
We hope that our advice has been helpful and has given you a little more security for your purchases of marijuana seeds on the web. Now you have to put them into practice!
A site on which you can safely make your purchases is SensorySeeds, our online portal regarding the best quality hemp seeds!
So, what are you waiting for? Click here and access to the best cannabis seeds on the market right now!