Published on: 29/04/2020
That's why you shouldn't strictly smoke cannabis seeds.
Charred cannabis seeds dating back to 3.000 BC have been found in Romania. It is a significant sign of the ancient use of inhaled marijuana, but that doesn't mean you can smoke hemp seeds without any risk!
Besides, smoking marijuana is a crime in the UK. Therefore, we do not recommend you of smoking shredded and possibly mixed marijuana flowers with tobacco … Indeed, not the seeds.
Are you wondering why you shouldn't smoke cannabis seeds? Learn all the reasons in the next paragraphs.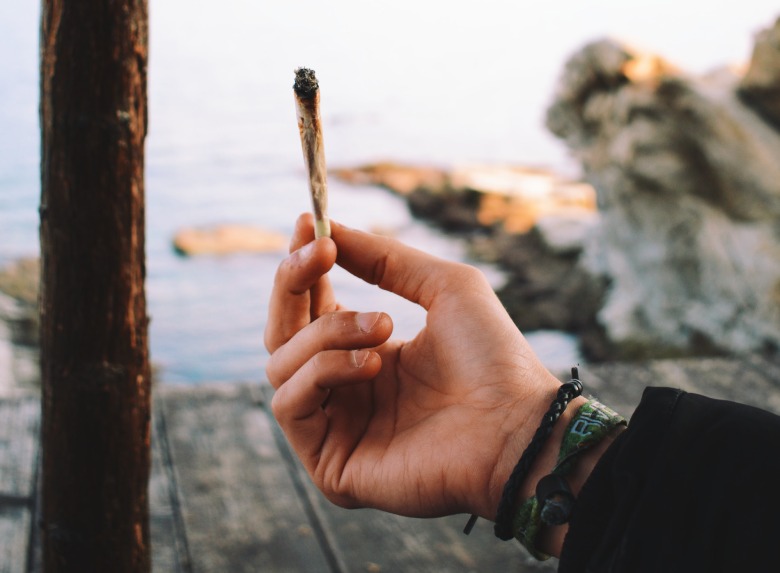 1) In the UK cannabis seeds must be collectable only to be traded.
You must know that in the UK the sale of marijuana seeds is legal, but only and exclusively for collecting purposes. It means that you can buy collectable cannabis seeds, but you cannot use them. And we know that smoking doesn't mean collecting, right?
Maybe you are wondering if the cultivation of marijuana seeds is allowed in our country. The answer is no! Growing cannabis is a criminal offence (i.e. punishable with prison and with a possible fine). Growing very few plants for personal use is still a crime, even if only administrative.
In any case, this is an illegal act. Besides, in the second case, there is also a risk of a fine. It can even be a rather big one, as well as the participation in a rehabilitation program in your area.
So, if you want to open your pack of auto-flowering or feminized cannabis seeds to smoke or germinate them, know that by doing this, you commit a crime. So, we warmly advise you not to.
Read also: Is buying seeds online safe? 3 tips to recognize fraudulent sites.
Read also: Is buying seeds online safe? 3 tips to recognize fraudulent sites.
2) Smoking cannabis seeds? The effects are unknown.
We have already anticipated that the inhalation of burning marijuana seed smoke was (probably) a custom some thousands of years ago. Nowadays, people smoke joints made with grass and possibly adding tobacco, or inhaling marijuana flowers with a bong. Therefore, the effects of smoking cannabis seeds are unknown.
Doing so could be dangerous or, on the contrary, not giving any results (if not some problems in the lungs if I did it repeatedly). It doesn't matter what the consequences are: smoking hemp seeds would still be a crime, as is smoking the marijuana flowers.
Also, you should think about your health: the effects can be euphoric or cause anxiety and paranoia. Besides, based on the psychological situation of those who smoke it – the impact of smoking marijuana seeds is not known and – could cause problems
And then how would you manage this situation?
3) But how do you smoke hemp seeds?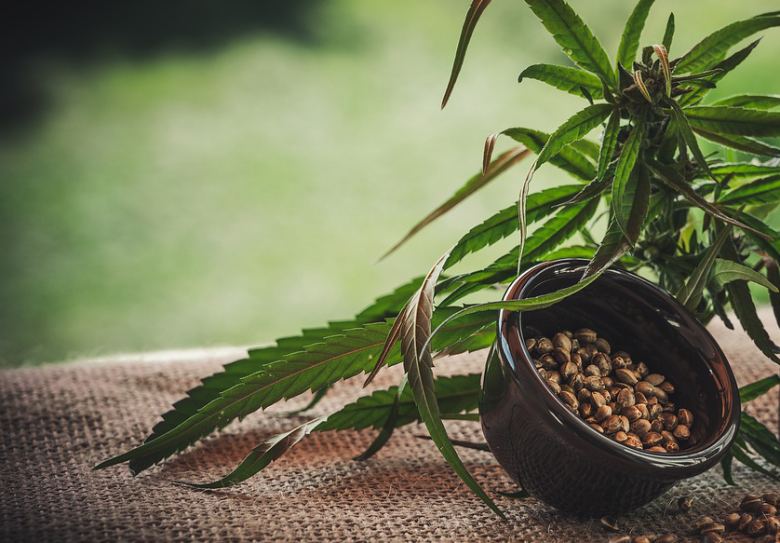 Putting this behaviour into practice could be quite complicated. The cannabis seeds collector cannot shred the seeds as they do with the tobacco leaves and marijuana flowers. Rolling them as a joint could be impossible while trying to smoke them with a bong could irreparably ruin the product (which usually not so cheap).
If, on the other hand, you are evaluating other "solutions", for example, burning them in a container. Think about the troubles you could cause! First of all, you could get intoxicated with the smoke, and we believe you want to avoid this situation. Besides, to avoid filling your home with black smoke, you should put yourself outdoors, perhaps in the garden or on the balcony.
Imagine the reaction of your neighbours: they could alert the firefighters if they saw black smoke from your home. You don't want to be caught red-handed while doing something illegal, do you?
Read also: Cannabis indica or sativa? Here are the main differences.
Have you given up smoking cannabis seeds and are you thinking of eating them?
Know that only some hemp seeds are for food use, and must be certified in this regard. Eating these seeds is undoubtedly not a bad idea! On the contrary: hemp-based foods have a lot of advantages.
Here are some examples of the properties of hemp seeds in food:
They are rich in protein.
They present up to 8 essential amino acids, including Omega 6 and Omega 3, highly beneficial for our body.
They are rich in polyunsaturated acids, which help to counteract cardiovascular and respiratory problems, keep cholesterol low, and fight dermatological issues.
They have many vitamins and as many mineral salts, including calcium, magnesium and potassium.
Cannabis seeds make an excellent contribution in protecting the immune system, muscles and the nervous systems. However, these products must be certified and comply with the law 242/2016. Otherwise, they cannot be defined as food.
For example, our online marijuana seeds are only dedicated to be stored and collected. If brought to germination, they could give life to plants and flowers abundant in THC. It is therefore not possible to eat them (nor smoke or cultivate them, as you could read in the course of the article).
Do you want to collect them too? Buy auto-flowering seeds and feminized seeds now on Sensoryseeds.com!