Modified on: 27/04/2022
In the UK and Europe, the sale of cannabis seeds is legal (while cultivation is not)
In the UK and Europe, it is possible to buy both non-weakened and CBD cannabis seeds, but there are substantial differences between these two main categories.
Non-weakened seeds (also called THC marijuana seeds) give life to marijuana plants that produce flowers with a high THC content while CBD levels can vary. On the other hand, legal cannabis seeds can produce plants with flowers with high CBD content and THC levels less than 0.2%.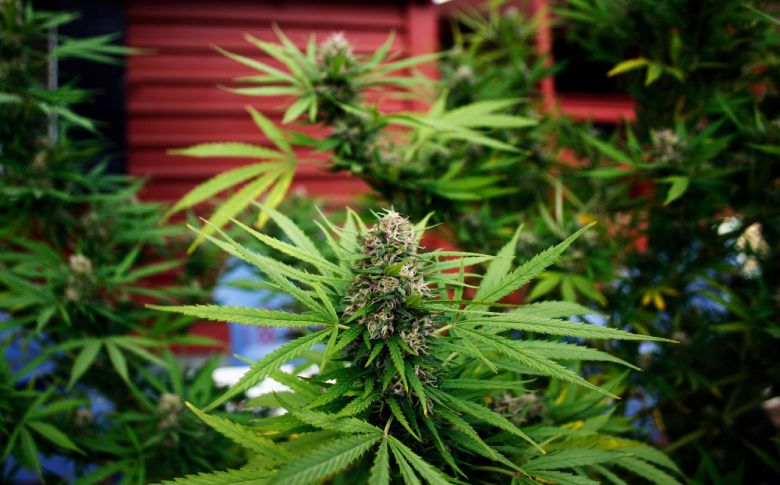 In our shop, you can find non-weakened marijuana seeds: the sale of these products is 100% legal.
Are you wondering why? Continue this article, and you will find out!
Sale of THC cannabis seeds: why is it legal in the UK and Europe?
In our country, it is possible to sell the classic cannabis seeds as they are THC-free products. Therefore, they do not violate the Consolidated Text on Narcotic Drugs (DPR 309/1990) in any way. However, according to this decree, it is not legal to bring marijuana seeds to germination, as the plants would produce flowers rich in tetrahydrocannabinol.
According to Presidential Decree 309/90, anyone who cultivates cannabis plants is subject to criminal and administrative penalties. It means that, if you grow your marijuana seeds, you can risk jail time and a fine. However, in less severe cases, such as the cultivation of very few plants for personal use only, you may just receive a fine and the obligation to follow a rehabilitation program in your area.
Furthermore, illegally grown cannabis plants are confiscated by the authorities. For these reasons, our commercial activity is defined as the "sale of collectable cannabis seeds". So, please remember this as if it were a mantra: "only collect, don't grow!"
Do you want to know which cannabis seeds can be purchased in the UK and Europe? Continue with the following paragraph!
Read also: Indica cannabis seeds: here's what you need to know.
Purchasable cannabis seeds in The UK and Europe
In the UK and Europe, it is possible to sell industrial hemp seeds (certified) and collectable cannabis seeds. Having already explained to you which are the certified seeds: the weakened ones with very low THC content, we will now give you more information about the collectable hemp seeds.
These seeds, capable of generating plants with a high THC content, are divided into 3 main categories:
Regular seeds, meaning that they have not undergone any treatment or genetic modification. They can produce 50% female seedlings and 50% male plants. The latter fertilize the females by interrupting the flowering phase (a disgrace for cannabis producers).
Feminized seeds, from which 99.9% female seedlings can grow.
Feminized auto-flowering seeds: they generate seedlings that bloom automatically (without undergoing light cycles) and are 99.9% female.
You can buy these seeds in any authorised physical and online store, such as our e-commerce Sensoryseeds.com!
Precisely our company sells feminized and auto-flowering seeds of Indian hemp (Indica) and Sativa. We will show you here below the characteristics of these seeds: the most demanded on the market.
Feminized cannabis seeds come from unique, genetically modified plants. The purpose of this genetic variation is to obtain seeds from which you can grow 99.9% of female cannabis plants.
Autoflowering cannabis seeds for sale
Male plants compromise the farmers' harvest as they pollinate the females and interrupt the flowering process.
The feminized cannabis seeds for sale in our online shop Sensoryseeds.com are produced with the best feminization method. Here is which one:
Seed producers vaporise a solution of silver or sodium thiosulfate on female cannabis plants, which can block a hormone involved in the flowering process (called ethylene).
Once ethylene is inhibited, the plants also start producing pockets of pollen, as male cannabis does typically.
The grower fertilises regular female plants from hormonally modified plants. Despite the pollen pockets, the latter possess only female genes.
Cannabis plants pollinated by females with pollen bags begin to produce seeds. These marijuana seeds, however, possess only female genetics as they come from two female marijuana plants. Consequently, the seedlings that will be born from these seeds have a 99.9% chance of being female.
The exclusively feminized plants have identical flowering modes to the regular ones. They bloom according to the photoperiod (and therefore to the seasons), generally when they receive 12 hours of light and 12 in the dark.
Let's now move on to the characteristics of feminized auto-flowering cannabis.
Read also: Marijuana seeds: female or male? What are the main differences?
Characteristics of autoflowering cannabis seeds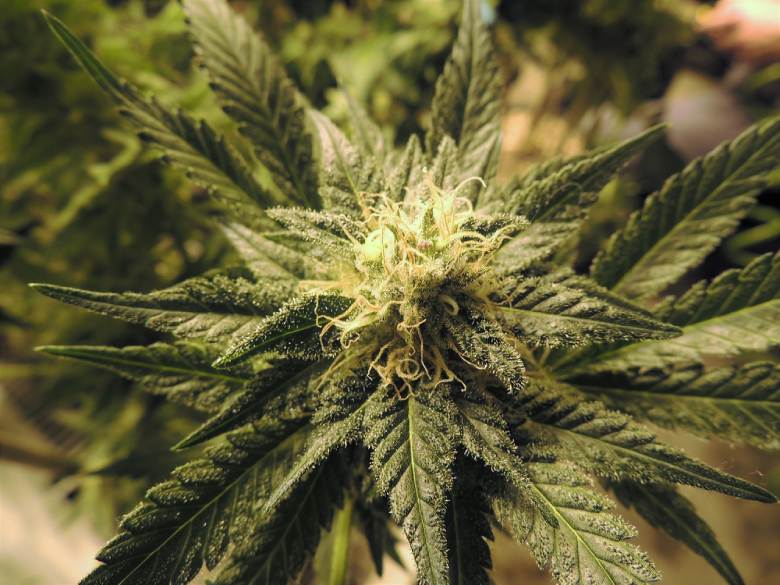 The autoflowering cannabis seeds for sale on Sensoryseeds.com are produced by crossing feminized cannabis plants: Indica, Sativa or hybrid, with Ruderalis cannabis plants. From these seeds, the plants have 99.9% of the chances of being female … but not only.
Autoflowering inherit many peculiarities of the Ruderalis typology. Here are the following ones:
Small stem, perfect for indoor growing.
Auto-flowering: these plants bloom according to age and not to the photoperiod. It means that they begin to bloom regardless of the seasons and the amount of light received. Autoflowering tend to obtain a better inflorescence yield if they receive 24 hours of light or 18 hours of light and 6 in the dark.
Very short flowering and ready to harvest times. Feminized-auto-flowering plants bloom in less than 8 weeks and mature in less than 10 weeks. The fastest (born from fast-flowering cannabis seeds) have flowering times of between 40 and 42 days!
Strong resistance to hostile temperatures (both hot and cold), parasites and fungi. Those who grow them outdoors, therefore, obtain excellent results.
The only disadvantage is an average flower production, but farmers can start multiple crops and quickly eliminate this problem.
Do you want to buy collectable hemp seeds online? Visit Sensoryseeds.com now, and discover our prestigious cannabis seeds varieties!