AK 47 SensorySeeds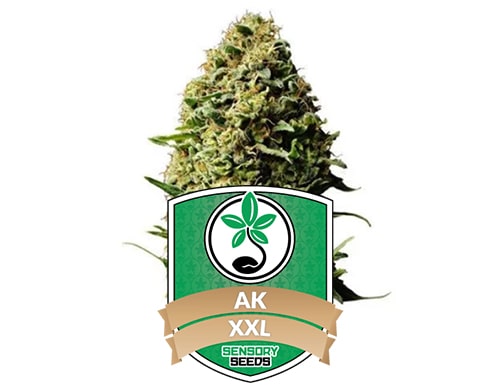 Starting from: 2,64€/pz
Genetics

AK 47 and Auto selected male

Sativity

60%

THC

18%

Indoor Production

500-600 g/m2

Outdoor Production

50 – 70 g/plant

Flowering Time

70 days
AK 47 SensorySeeds
Super classic from the BSF seed bank, the renowned Auto AK 47 is added to the SensorySeeds bulk seed catalog.
A world-famous autoflowering version, Auto AK 47 is a high-yielding, THC-content variety that reaches medium to large sizes.
Obtained from the crossing of specimens from Mexico, Colombia and Thailand, once its development is complete it acquires an intoxicating scent. It is recommended for medicinal use and for those who want to improve their mood.
The flavor is particularly sweet and intense, with citrus and lemon nuances.
The SensorySeeds Team offers 2 variants, either 11 seeds, including 1 free seed, or the 5-seed variant