TANGIE AUTO SensorySeeds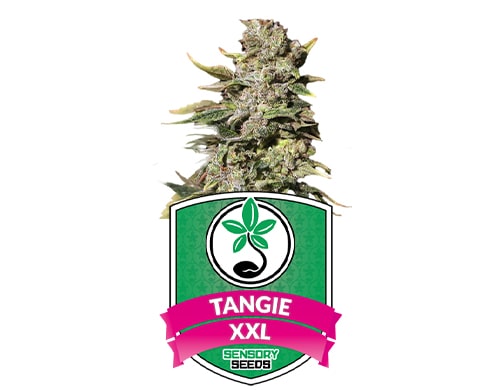 Starting from: 2,64€/pz
Genetics

CALIFORNIA ORANGE & SKUNK

Sativity

70%

THC

20%

Indoor Production

500-600 g/m2

Outdoor Production

500–700 g/plant

Flowering Time

9-10 Weeks
Tangie Auto SensorySeeds
The BSF seed bank gives us an autoflowering variety with an unmistakable flavor and aroma: the famous Tangie.
Daughter of two unbeatable genetics, California Orange and Skunk, this Sativa-dominant, high-THC variant produces a plant with a tall, open structure, whose full cycle lasts approximately 60 - 70 days.
The flavor of this specimen is exquisitely fruity, with dominant notes of mandarin and lemon.
SensorySeeds for Tangie Auto loose seeds offers 2 variations:
 the classic 11-seed pack, 10 + 1 free;
the new 5-seed pack.