GORILLA RAINBOWS SensorySeeds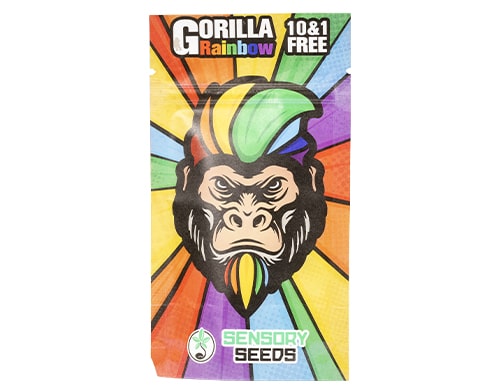 Starting from: 2,64€/pz
Genetics

Gorilla glue 4 and Rainbows

Sativity

40%

THC

20-25%

Indoor yield

500 - 600 g / m2

Outdoor production

1-1,5 kg / plant

Flowering

8-9 weeks

Taste

caramel, fruit, earth
Gorilla Rainbows Bulk Seeds
Gorilla Rainbows Fem is a unique seed variety from the BSF-Draft Line seed bank.
Hybrid with indica dominance and easy to grow, which flowers between 8 and 9 weeks and its main feature is the high THC content, which exceeds 24%.
The unique flavor of this Gorilla Rainbows bulk seed variant is characterized by sweet and fruity notes, tending to caramel flavor. Its aroma is intense and long-lasting, ideal for lovers of Indica varieties, looking for moments of calm and relaxation.