Modified on: 10/02/2021
Best feminised seeds: what are they and how to recognise them?
Marijuana seeds have become among the most sought-after products in recent years, particularly when it comes to feminized seeds and auto flower seeds. Specifically, feminised cannabis seeds have between 95 and 99% chance of producing female plants (although we remind you that their germination is illegal in the UK).
But how can such weed seeds be produced?
No absurd transformation or harmful treatment: seed banks, such as BSF Seeds, use a method of seed feminisation that is easy to understand. This technique consists on vaporising silver or sodium thiosulphate on one or more female plants during flowering.
These substances inhibit a hormone involved in flowering called ethylene. From this procedure, the plant produces seeds with flowers with pollen bags; the bags usually grow on male marijuana plants, but in this case, they do so on a female plant. As a result, the plant and pollen will only have female chromosomes.
What happens if the female cannabis with pollen bags fertilises a non-genetically modified plant?
It is very simple: seeds are born with only female chromosomes, which have a very high chance of generating female cannabis plants.
But how to recognise the best feminised-seeds? Let's have a look at these products' characteristics.
1) Characteristics of the best feminized seeds: a dark colour.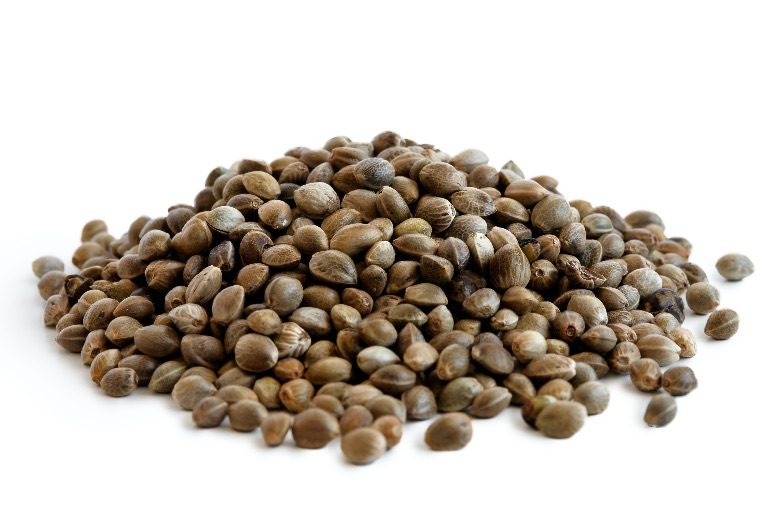 There are two things we are 100% sure about: the first is that you cannot recognise the sex of cannabis seeds (but you can buy feminised seeds) and the second is that poor quality cannabis seeds are light coloured.
In short, if by chance you have in your hands a seed that tends to off-white or green, know that unfortunately, it is an immature seed, as it was harvested when it was not yet ready for germination.
High-quality marijuana seeds, like our online ones, are dark brown and sometimes tend to turn grey. Don't worry if their surface has darker zebra stripes than the rest of the seed or patterns that resemble the reflection of the sun's rays on the water. It is perfectly normal, as many cannabis strains produce seeds with these characteristics!
However, the seed mustn't be cracked.
Read also: 3 reasons to choose Lemon Haze seeds.
2) The best feminised weed seeds have no cracks.
If a cannabis seed has cracks on its surface or is slightly open, it may have been poorly stored and therefore unusable.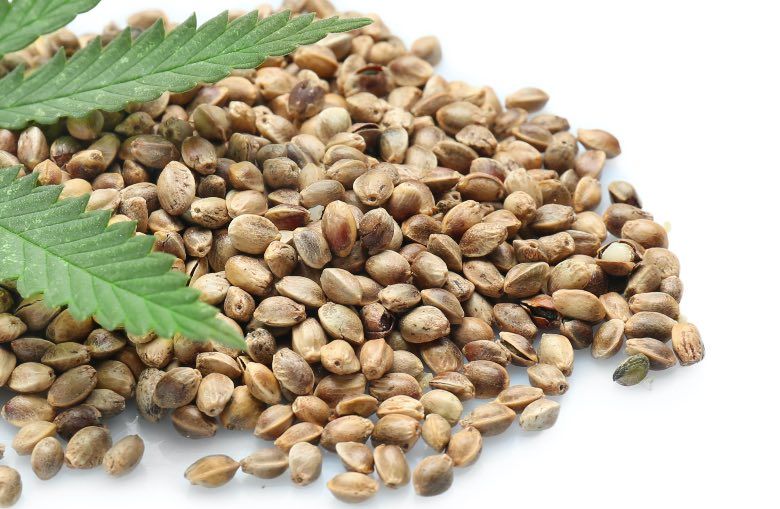 It is indeed a poor-quality seed, very different from BSF cannabis seeds available in our online shop, SensorySeeds.com. Our online cannabis seeds are packaged in vacuum capsules that keep them safe from moisture, dust, bacteria and other factors that would cause them to open and/or rot.
You will receive only the best cannabis seeds at home, intact and impeccably packaged.
In the past, when buying seeds from other shops or through not exactly legal methods, have you found open or split hemp seeds? With us, you do not need to worry about these inconveniences because, when you buy our marijuana seeds online, nothing like this will happen!
Ah, not to mention the seeds splitting at the touch …
3) Quality feminised cannabis seeds do not open if you press them between your fingers.
A high quality, dark coloured and crack-free seed will not crack if you try to press it with your fingers.
We are not talking about putting a disproportionate force, let it be clear: it is still a seed and not a bar of steel! However, if you test its resistance with the simple pressure of your fingertips, a high-quality hemp seed should not crack.
If it splits, it is probably old or has begun its germination (then failed) because it is poorly preserved.
What are the best feminised-cannabis seeds?
In this case, we must mention our customers' preferred feminised seeds. Here they are:
But they are not the only ones you can find in our shop: buy the best feminized seeds BSF on SensorySeeds now, and you will be satisfied!